Assassin's Creed Rogue trailer reveals a returning character
And polar bears.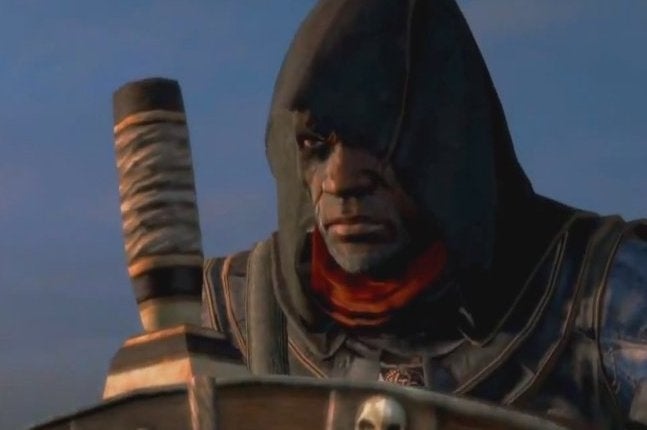 Ubisoft's new trailer for Assassin's Creed: Rogue has confirmed the appearance of a familiar face and revealed a few more details on the game's plot.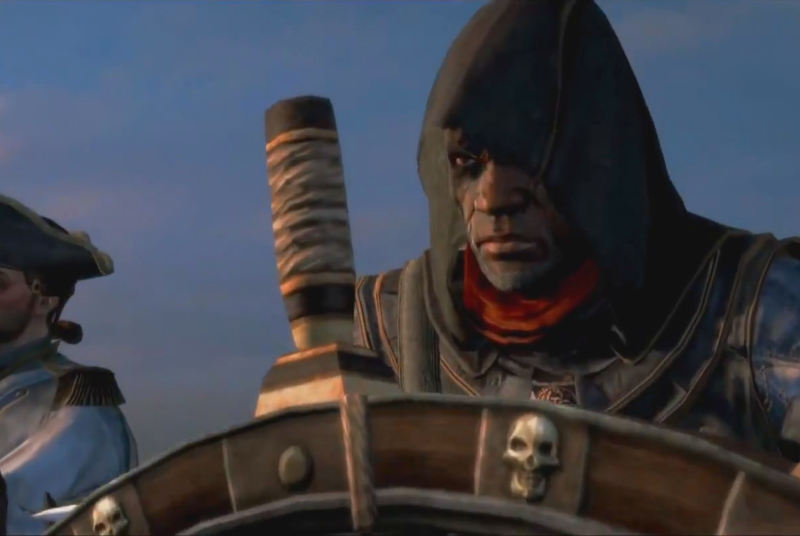 The footage reveals the return of Adéwalé, the pirate-turned-Assassin who became your first mate in Assassin's Creed 4: Black Flag and who was the star of that game's Freedom Cry expansion.
Now a few years older, Adé appears to be an antagonist in Rogue due to the new game's focus on Assassin-turned-Templar Shay Cormac, who befriends Assassin's Creed 3 character Haytham Kenway.
Eagle-eyed Assassin's Creed fans have said that the character who fights with Cormac at the 00:35 second mark may be another returning face - a much younger version of Achilles, the mentor of Connor in AC3. The figure certainly seems to be wearing Achilles' old robes, and is in a location that looks similar to AC3's Davenport Homestead.
Rogue is this year's Assassin's Creed game for PlayStation 3 and Xbox 360. It's due out in the UK on 13th November, the same day as the French Revolution-set Assassin's Creed: Unity for PC, PlayStation 4 and Xbox One.
Other sections of the trailer show off the game's Arctic locations (including a fight with a polar bear) and a tense stand-off between Cormac and a group of other Assassins. Watch it below.