Assassin's Creed 3: The Tyranny of King Washington DLC release date
New episodic storyline begins next month.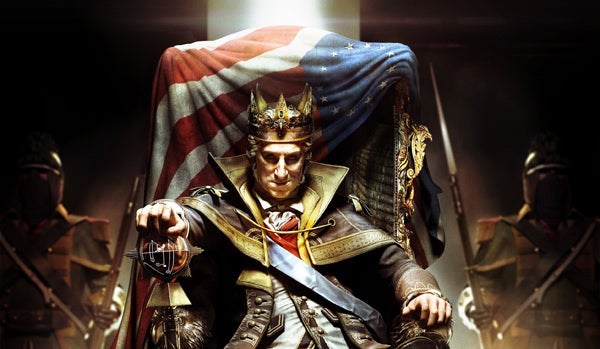 The Tyranny of King Washington, a new episodic storyline for Assassin's Creed 3, is set to begin on 19th February, publisher Ubisoft has announced.
That's the PC and Xbox 360 date, anyway. European PlayStation 3 players have to wait until 20th February, and there's no date at all for the Wii U version.
Each part will cost 800 Microsoft Points/£7.99, or it all comes free with the Assassin's Creed 3 Season Pass (2400MP/£23.99). The Pass also includes all pre-order DLC and an expansion for the game's multiplayer - they become essentially free when you tot up the cost of each King Washington episode.
The three-part storyline sees the Assassin's Creed series venture into a truly alternate historical setting for the first time: where an evil version of American leader George Washington decides to crown himself dictator.
Next month's opening chapter is titled The Infamy, with The Betrayal and The Redemption due for release afterwards.
Assassin's Creed 3 creative director Alex Hutchinson told Eurogamer last year that the storyline was a "'what the f***' chunk of story" designed to blow fans' expectations.