Assassin's Creed 3 live-action trailer rises for Independence Day
Live gameplay at select GAME stores today.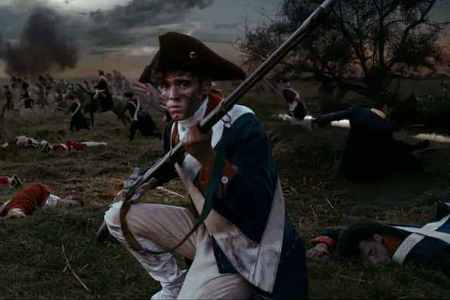 Ubisoft has released another Assassin's Creed 3 trailer to tie into the US Independence Day holiday.
This time we're treated to a live-action affair, where a number of ungrateful US colonists rise up and decide to rid themselves of British rule.
True, young soldiers are dying, people are being locked up and farmers are being forced to ship their produce back to Blighty.
But being forced to learn British history is not a cause for revolution. We still had to in school.
The footage paints another blood-stained picture of the period of history that new Assassin Connor inhabits.
And, however Brit-biased the game may appear, its worth remembering that series lore has already outed first president George Washington as a nasty Templar.
So, despite him palling around with Connor in early sections of the game, not everything may be as it seems.
Ubisoft is hosting live gameplay demos of Assassin's Creed 3 in a number of UK GAME stores today. Pop along to branches in London Oxford St, Bristol Cribbs Causeway, Newcastle, Nottingham, Manchester Trafford Centre and The Fort Glasgow for a closer look.