Assassin's Creed 3 Freedom Edition swag detailed
First footage of Lost Mayan Ruins mission.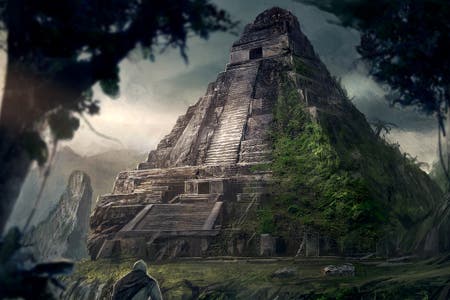 How much Assassin's Creed 3 swag can you get for £79.97? Ubisoft has the answer, in a new video detailing the special Freedom Edition of the game.
The trailer contains the first glimpse of exclusive single-player mission Lost Mayan Ruins, which sees hero Connor delve into the depths of a Mayan temple.
There's also a first look at George Washington's notebook, a short pamphlet of scribblings from the US war hero.
The Freedom Edition is exclusive to GameStop, and is one of six limited editions of the game.
A 24cm statue of Connor and steelbook case are also included, as well as another character for the game's multiplayer mode.