Apex Legends seemingly just killed off brand-new hero Forge before he even got here
Was his reveal one big fake out?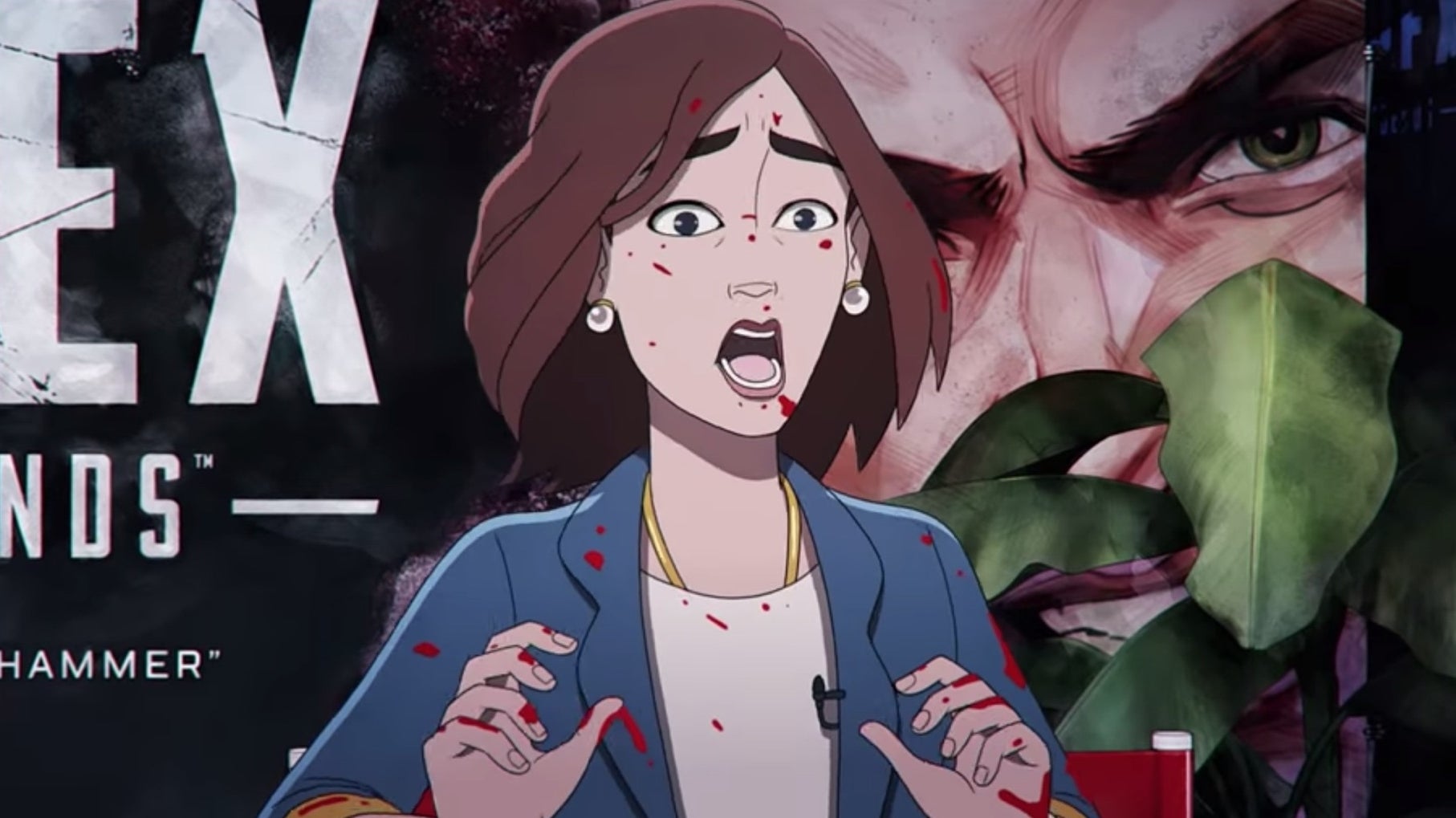 It was only last week that Respawn Entertainment unveiled the latest character to be added to Apex Legends' playable roster - pro brawler Jimmie "Forge" McCormick - and now the developer appears to have, um, killed him off before he even got here.
As Respawn initially pitched it, five-time Hyperfighting Federation champion Forge was to be the newest addition to Apex Legends' hero line-up, and was due to arrive as part of the game's fourth season on 4th February.
So all seemed in order when the developer released a new "Stories from the Outlands" trailer earlier today, ostensibly to reveal more about the metal-armed newcomer. But, in a wholly unexpected turn, the video ends up in claret-drenched disaster as our new pal Forge seemingly meets his end at the hands of a very familiar character.
Forge's reveal, you see, rather took Apex Legends fans by surprise given the steady accumulation of various leaks and official teases swirling around another character - the red robot Revenant who returns in today's video - even before Crypto's release last year.
Revenant popped up again for Apex Legends' Halloween event, and again, very subtly, in the background of a recent official blogpost, and it started to look like they were a dead cert for Season 4 when dataminers found voice line references for the character in the game's code earlier this month. And then, of course, the Forge announcement happened.
So what's really going on? We obviously won't know for sure until Respawn comes clean, but it's possible the Forge reveal was one big fake out from a developer peeved at leaks. Shortly after today's video drop (thanks PC Gamer), Respawn project lead Drew McCoy tweeted, "Leaks are the absolute worst...We spend insane amounts of time and energy to create cool surprises. Really sucks when someone wants internet points bad enough to ruin that."
Whether Revenant will, in fact, be stepping in for Apex Legends' fourth season remains to be seen. For the time being, all we really have to go on is the fact that Forge's previously prominent placement on the official Season 4 teaser page has now been greyed out. "RIP Jimmie 'Forge' McCormick," it reads, "Never defeated (except for that one time)".