Antichamber coming to Steam this month
Award-winning first-person indie puzzler's release finally draws near.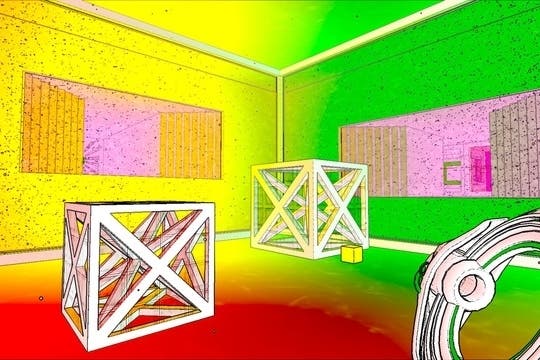 Brain-melting first-person puzzler Antichamber is coming to Steam on 31st January for PC, creator Alexander Bruce has announced. It has not yet been priced.
Antichamber has been a huge hit at several indie game showcases over the last couple of years. It won the IGF award for technical excellence at GDC last year along with 24 other awards and honours, including recognition in the PAX10 and IndieCade back in 2011.
I played Antichamber for a couple of hours before previewing it at GDC where I described it as "what I'd imagine the Riddler would create if he had the controls to the holodeck." It's one of the trippiest, most surreal and mind-boggling experiences I've had with a game, and hopefully the full product will live up to that startling first impression.