Another central Overwatch character has an LGBT backstory
UDPATE: Ana's short-story skin released as part of special new challenge.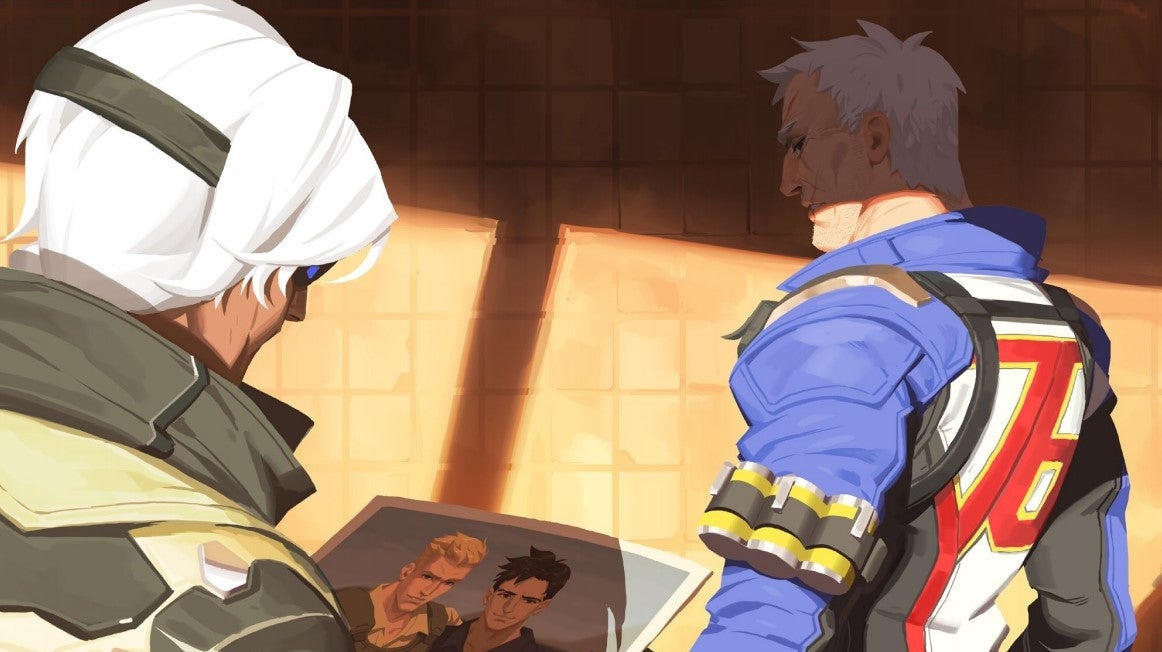 UPDATE 9/1/19: It was a new Ana skin and it's in the game now, added in an update yesterday evening.
You can't buy the epic-grade Ana skin because it's a special reward for completing a new "Bastet" challenge - Bastet being the name of the short story talked about below - but the challenge is easy.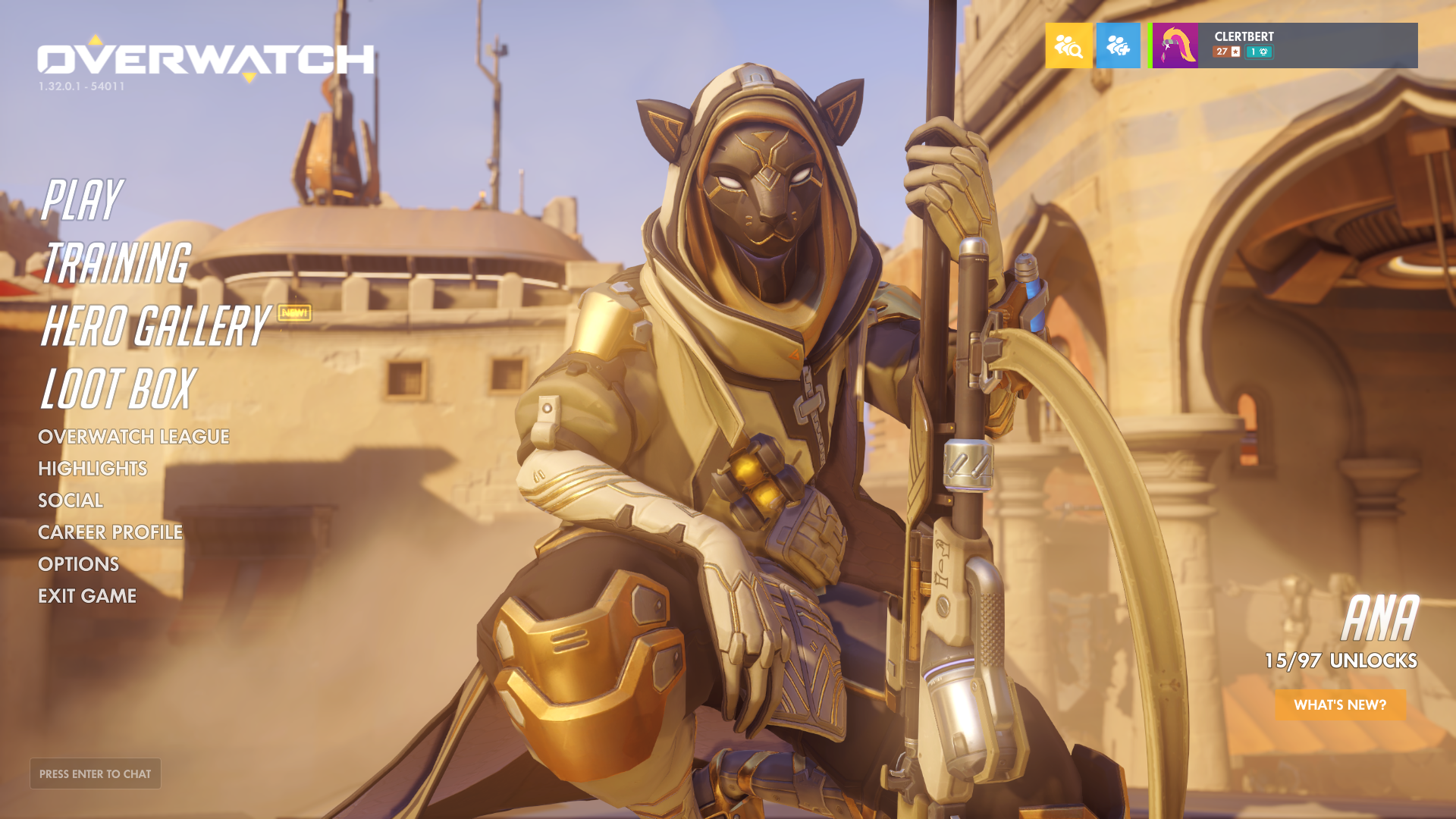 All you have to do is win nine games across Quick Play, Competitive and Arcade, playing as any hero, and you'll unlock the skin. You'll also unlock, after a three wins, a Bastet player icon; and after six wins, a kneeling victory pose.
You have from now until 21st January to chalk the wins up. My advice: go Arcade. Deathmatch is fun and fast, and you could chalk the wins up in a day - you only need a top-four finish for it to count as a win - and 1v1 is even faster. Again, you don't need to play as Ana.
Elsewhere, Blizzard has also added buyable in-game team-strips for the eight new Overwatch League teams. They're worth a look; the Chengdu Hunters are all mustard yellow with a panda logo, which is stamped all over Brigitte (on her flail and back of her coat particularly), and the Hangzhou Spark are bright pink and baby blue, which melts the face with colour no matter who it's on (although Genji looks the silliest).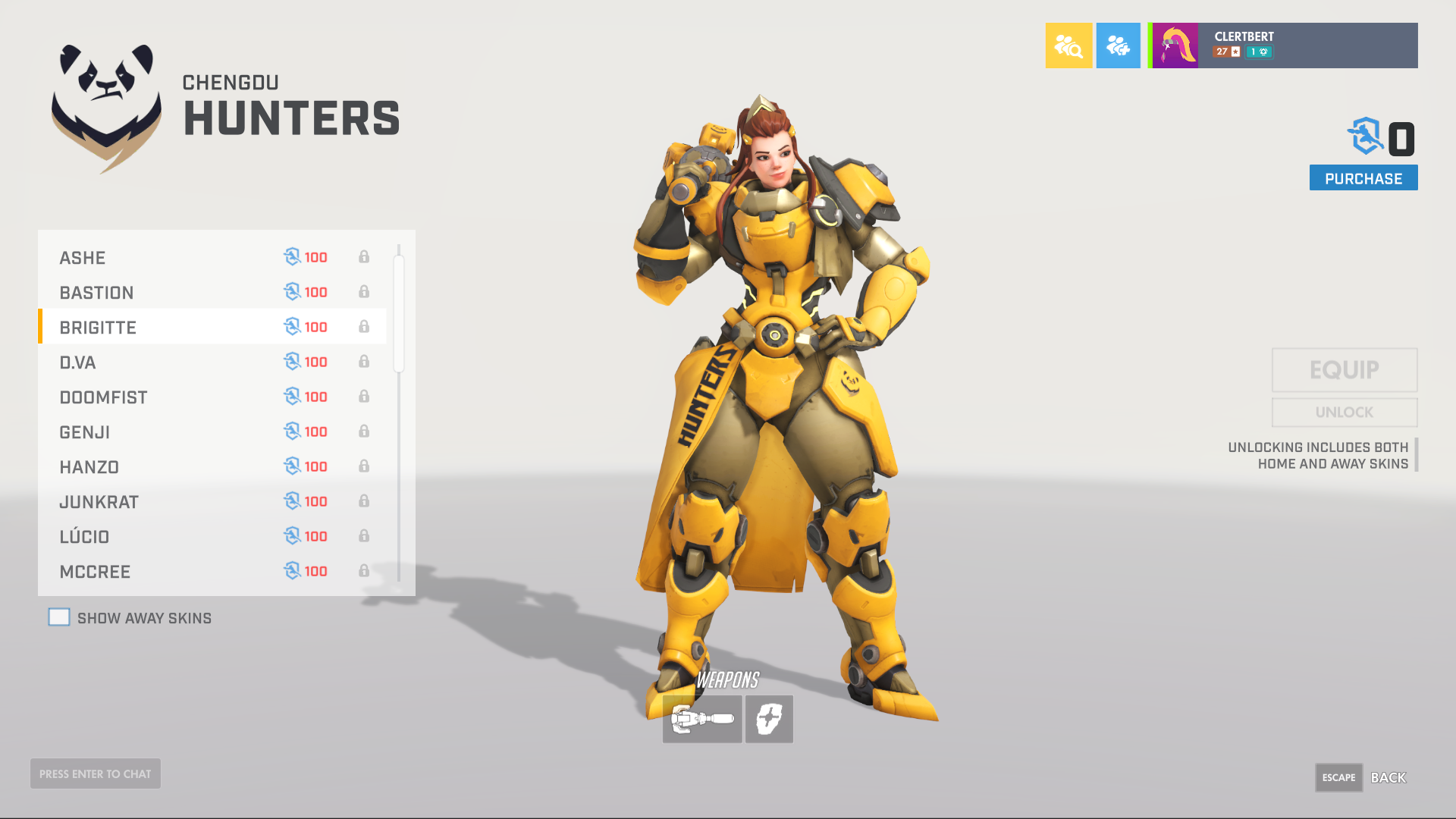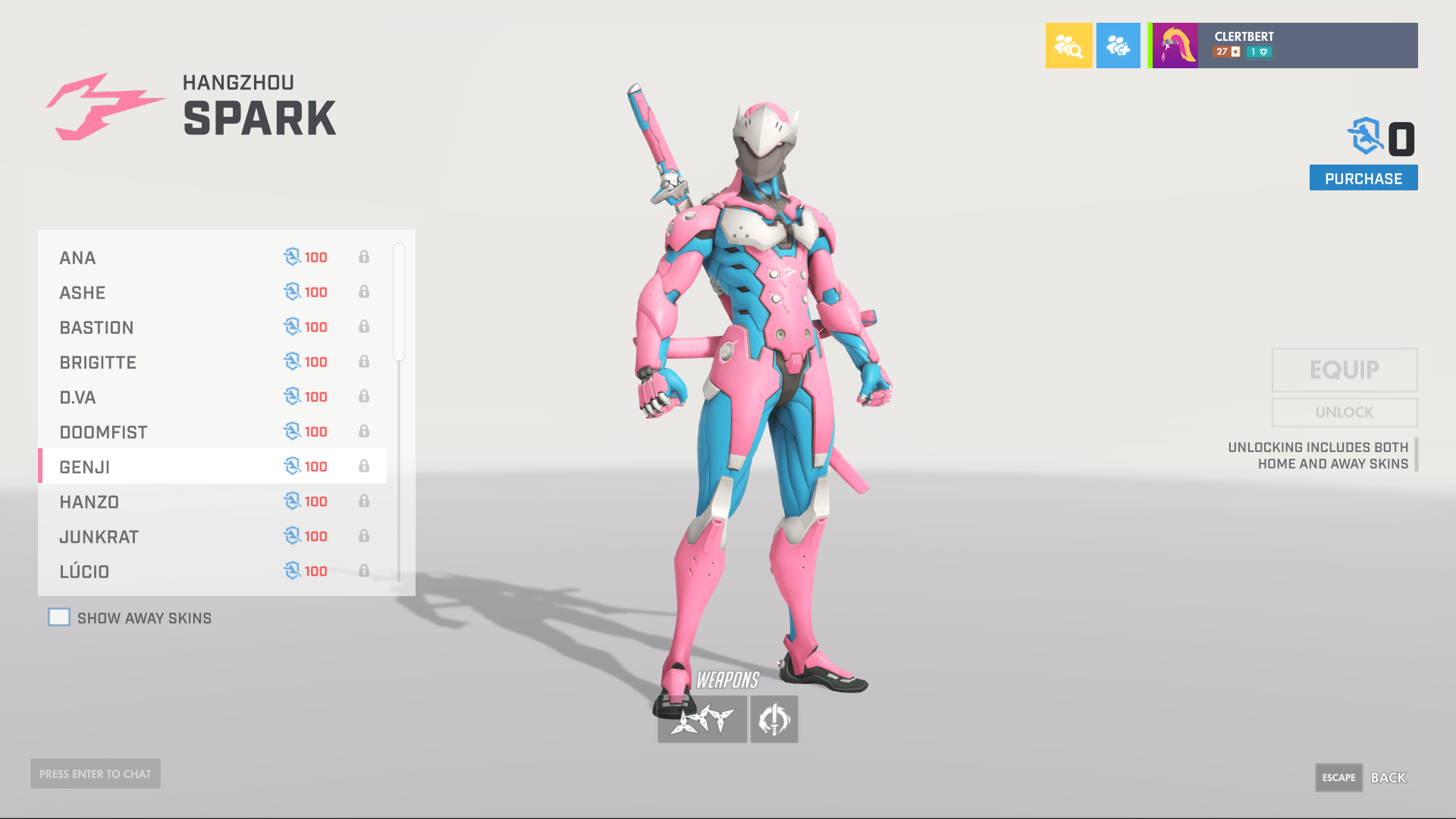 ORIGINAL STORY 8/1/19: Blizzard has revealed an LGBT backstory for another central Overwatch character.
The character is Jack Morrison, otherwise known as Soldier: 76, the leader of Overwatch during its world-saving heyday. He's been in the game since launch, has had his own cinematic short, and has been a consistently popular pick for newcomers and professionals alike. He's a very notable character, in other words.
His romantic past was revealed in a new Overwatch short story "Bastet" by lead writer Michael Chu.
The story involves Overwatch characters Ana and Soldier: 76, who were both once part of the tightnit Overwatch team, and who both subsequently dropped off the radar, presumed dead, in events surrounding the fall of Overwatch. Both are seeing each other for the first time in many years.
It's a strained but ultimately fruitful reunion, and as they spend time together they come across photos from the good old days. It's in one of these, Soldier: 76 - then known by his real name Jack Morrison - is pictured with his arm around a dark-haired man called Vincent.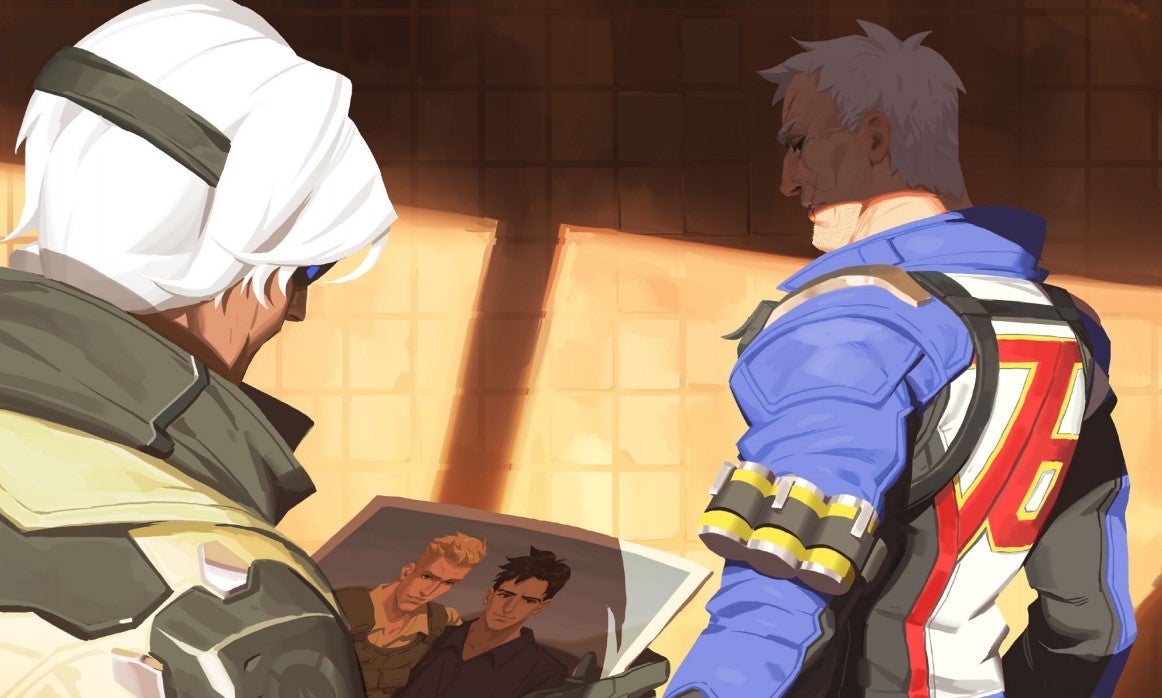 "Still keeping a candle lit for him?" Ana asks.
Soldier: 76 shakes his head and says, "Nothing like that."
"You've never looked in on him? You must have been curious. All the surveillance power in the world..."
"He got married," Soldier: 76 replies. "They're very happy. I'm happy for him. Vincent deserved a happier life than the one I could give him."
Poor old Soldier.
As if the above wasn't clear, Michael Chu would confirm on Twitter, "Jack and Vincent were in a romantic relationship many years ago. Both identify as gay."
It means Soldier/Jack is the second known gay character in Overwatch after cover-star Tracer was pictured with her girlfriend in the webcomic "Reflections" just over two years ago.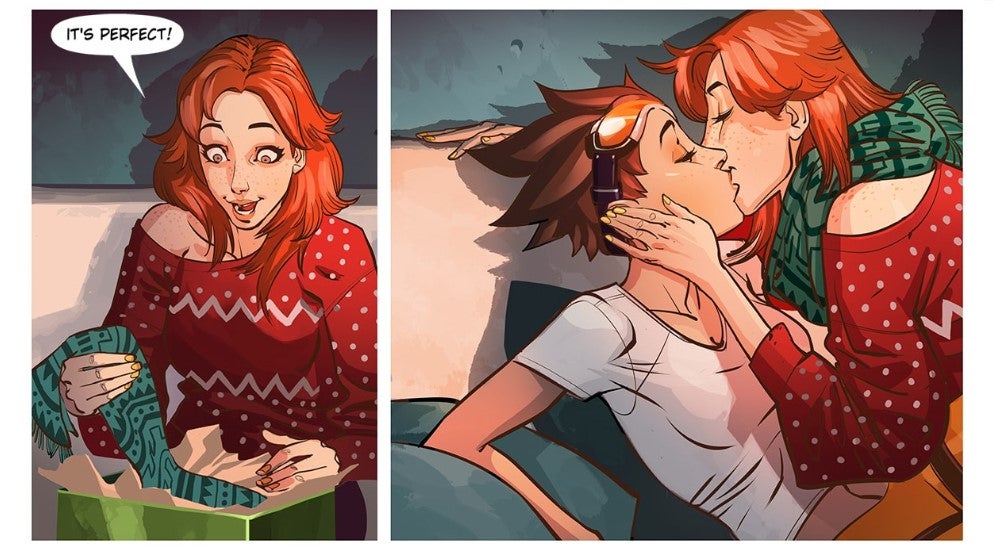 Question is, who's Vincent? Is this Blizzard teasing a new Overwatch hero - one of the six we know are in development - or is Vincent simply a memory, an incidental character like Tracer's Emily, and a way to breathe more diversity in?
Blizzard has promised increased diversity with the heroes under development, although the kind of diversity talked about was body diversity, after most recent hero Ashe - a conventionally pretty, slim white gunslinger - failed to tick the box. "There's a crazy cast coming and a lot more diversity in body types as well," game designer Geoff Goodman told TrustedReviews at BlizzCon 2018.
Nevertheless, diversity is something Overwatch has been praised for. Mei and Zarya are good examples of non-typical female heroes, and Ana, who was Overwatch's first post-launch hero, is a "badass Egyptian sniper mum", as Chris Bratt once put it. I'm a big fan of the Ziggy Stardust-like Moira, too.
But diversity is something Overwatch director Jeff Kaplan has said was never a founding principle of the game, though it was a hot topic during development and presumably remains so. "Diversity is a beautiful end result that you get when you embrace inclusivity and open mindedness," he said.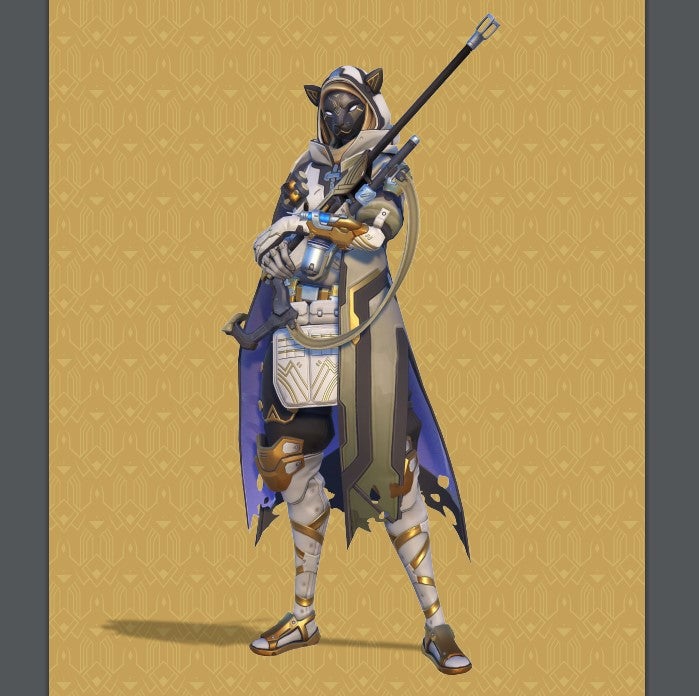 There were a couple of other tidbits in the "Bastet" story I found interesting. One was mention of a man called Sam, who was presumably Ana's partner and, it sounds like, Pharah's father (Ana is Pharah's mother in case you didn't know). While talking about Pharah - Fareeha as they call her - and Ana's disappearance, Soldier: 76 asks, "Did you tell Sam anything?"
"I will, eventually. Maybe," Ana says. "I made a big enough mess of his life without having to give him the news."
The other tidbit is reference to Gabriel Reyes - Reaper - having loved ones. "At least you and Gabe managed to have families," Soldier: 76 says.
Finally, "Bastet" is the name of an ancient Egyptian cat goddess which Ana has made herself a mask in the likeness of - and it bears more than a passing resemblance to the Fox Drift mask in Fortnite. There are some wonderful pictures illustrating the story, and presumably the render at the bottom shows a new Ana skin about to be added to the game (it's not there yet).