Amid restructure and redundancies, Sega buys Marvel Puzzle Quest dev Demiurge
Shift from console to mobile continues.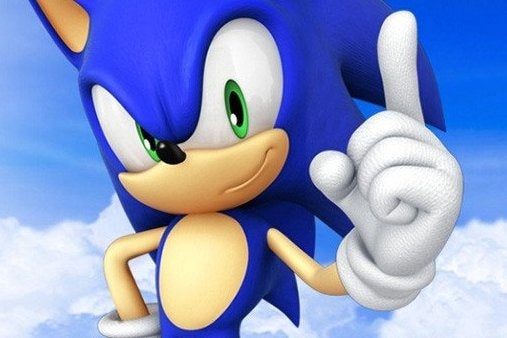 Sega has bought a mobile game developer and invested in two others.
The move comes amid a restructure at the company and significant layoffs as it shifts from console game development to PC online and mobile.
Sega bought Demiurge Studios, the Boston-based developer of mobile game Marvel Puzzle Quest. Demiurge also helped with development of BioShock, Mass Effect and Borderlands.
Sega also invested in UK studio Space Ape Games, currently working on Rival Kingdoms, and taken a majority share of San Francisco-based Ignited Artists, which is working on its first game.
The business was done by Sega Networks, the mobile division of Sega and a top five publisher in Japan in its own right with the likes of Puyo Puyo!! Quest, Chain Chronicle, Sonic Dash and Crazy Taxi City Rush. It said it was investing heavily in the West with these latest acquisitions and investments.
"We're constantly evaluating the independent mobile game space for studios that fit our vision of fun, high-quality gameplay experiences," Sega Networks boss Haruki Satomi said.
"Demiurge underscores our commitment to investing in the West and complements our current roster of US and European mobile studios, including Three Rings and Hardlight. In addition, our strategic investments in Ignited Artists and Space Ape Games solidifies our commitment to publishing quality games across the globe."
Last month Sega announced a plan to make 300 staff redundant as part of a sweeping reorganisation. The company told Eurogamer there would be "limited" layoffs at Sega of Europe, which is home to Total War maker Creative Assembly and Football Manager developer Sports Interactive.
Sega of America was hit particularly hard. The company will move its North American office from San Francisco to Southern California as part of a downsizing of the business that will run to early summer. 120 jobs are likely to be lost.
Sega recently released Creative Assembly's Alien: Isolation (which has sold 1m copies) and Total War: Attila, Sports Interactive's Football Manager 2015, Relic Entertainment's real-time strategy Company of Heroes: Ardennes Assault, and the ill-fated Sonic Boom games, which sold less than half a million copies worldwide.
Upcoming games include Creative Assembly's Total War: Arena and Total War Battles: Kingdoms, another Football Manager and the western release of Yakuza 5.