The next Sonic game is Sonic Runners
UPDATE: First gameplay footage released.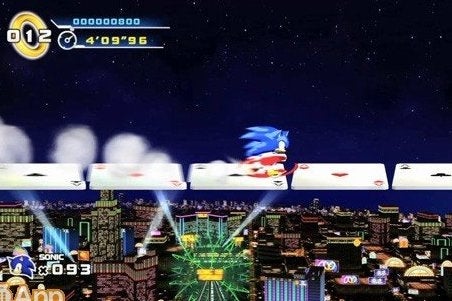 UPDATE 19/02/2015: We've got the first gameplay of Sonic Runners, the new Sonic mobile game.
The video, below, is Japanese, but we get a good look at what Sonic Runners will be like to play. We can also see Sonic's new, stockier design, at least compared to his look in the recent Sonic Boom games.
In Sonic Runners Sonic and his chums run automatically. You tap the screen to make him jump. It's due out in Japan in the spring.
ORIGINAL STORY 03/02/2015: Sonic Team, principal developer of the Sonic games, is making a new entry in the series called Sonic Runners.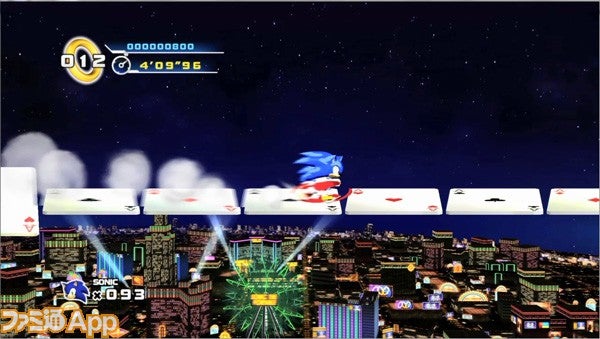 Sonic Runners is a free-to-play mobile game with 2D side-scrolling stages. The announcement video, below, does not include gameplay footage, but we do have an image, right, that shows off what the game looks like.
Japanese magazine Famitsu has a preview of the game (translated by Polygon). Apparently Sonic Runners can be played with one hand as Sonic moves forward automatically. You tap the touchscreen to make him jump. Stages are designed to be played in a minute or two.
The official Sonic Runners website mentions "premium items" are available, so expect in-app purchases. You need an iPhone 4s/5/5s/5c/6, iPod touch (5th or later), iPad 2 or later or Android OS 2.3 or later to play.
Last week Sega announced plans to make around 300 employees redundant as part of its ongoing restructure. Sega is on a drive for increased profits, and is focusing on digital games, particularly smartphone and PC online gaming, which it has identified as a growth area.
Sonic Runners, due out spring 2015, certainly fits the bill following the release of the ill-fated Sonic Boom for Nintendo consoles.