Deadpool wades onto PS4 and Xbox One
LOL.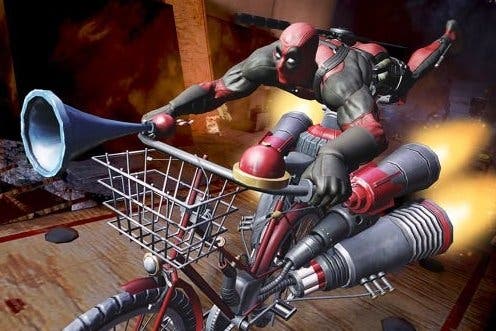 The Deadpool video game from 2013 is being ported to PlayStation 4 and Xbox One, Activision has announced.
The superhero action game, developed by High Moon Studios, arrives on current gen consoles on 20th November 2015 on disc and as a download.
The Deadpool game recently hit the headlines when it quietly returned to Steam over a year after it disappeared from sale.
In January 2014 Activision pulled a slew of its Marvel games from sale on Steam, Xbox Live and PlayStation Network, including Deadpool, Beenox's Spider-Man: Shattered Dimensions, Silicon Knights' ill-fated X-Men Destiny and Raven Software's X-Men Origins: Wolverine.
The recent movement around the Deadpool video game was no doubt sparked by the growing hype surrounding the Deadpool movie, which stars Ryan Reynolds as the foul-mouthed anti-hero and is due out February 2016.