Activision details just how well Destiny, Call of Duty, Hearthstone are doing
Average Destiny playtime now 100+ hours, across almost 30m users.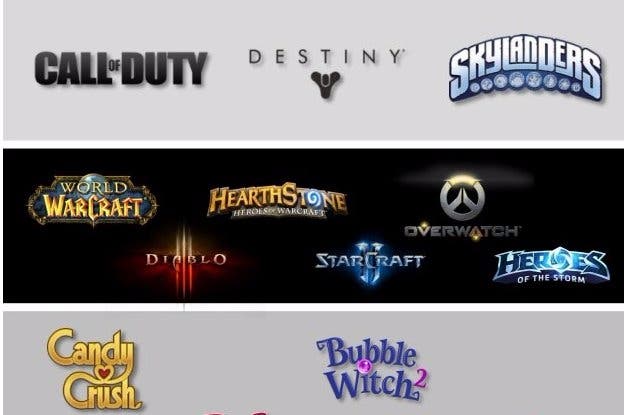 Last night, Activision Blizzard posted its quarterly financial results and - no surprise, really - it is doing just fine.
The company posted better-than-expected revenues, posted user growth across its collection of games (those released by Activision itself, plus Blizzard and mobile giant King).
Across all three brands last year, players spent 10bn hours playing and 32bn hours spectating Activision games. Combined, that total is roughly equal to the total number of hours spent watching Netflix by its entire userbase worldwide.
So, how are its biggest franchises doing?
Call of Duty is still doing incredibly well - despite that fan campaign to sink the new Infinite Warfare trailer. 85 per cent of all PlayStation 4s sold in the last quarter were sold alongside a copy of Black Ops 3. It is an incredible attach rate which speaks volumes for the console's early DLC deal it snatched from Microsoft.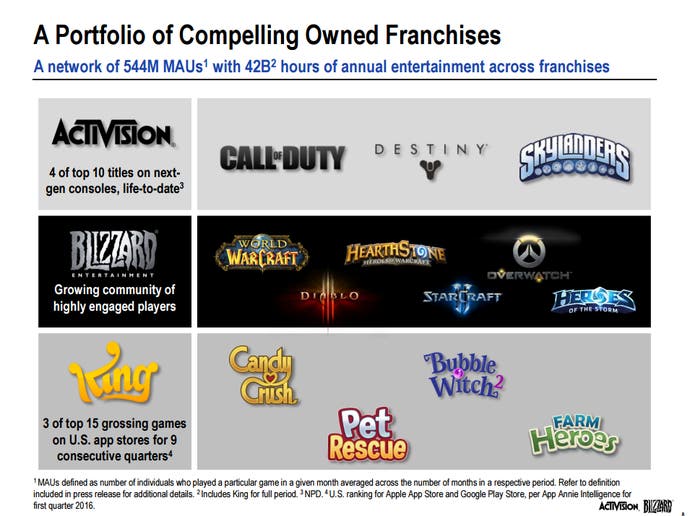 Destiny is nearing 30m registered users, up from 25m before Christmas - this means all user accounts which have started playing the game since its initial launch. More impressively, though, is the fact that the average user has clocked up more than 100 hours of playtime.
The game's April update "drove strong reengagement" among Destiny players, Activision added, while its new loot box had a "double-digit attach rate". In layman's terms, this means at least 10 per cent of players have paid up real money for a blind box of Sterling Treasure.
In the subsequent investor call, transcribed by Seeking Alpha, Activision acknowledged it was "clear" fans had wanted "more content than we've been able to create". It also noted it was "working side-by-side with Bungie to make sure that in the future, we're able to deliver a more consistent stream of great content and drive even more engagement".
Earlier this year, Bungie's long-time boss Harold Ryan was ousted just days after a reported behind-the-scenes delay on Destiny 2 from September 2016 into next year. Another expansion for Destiny 1 will arrive this September instead.
Hearthstone saw a record number of daily active users and time spent playing per user following the launch of its recent Whispers of the Old Gods expansion - which I've spent a lot of time playing and which provides a great shake-up for the card-based battler.
Finally, Overwatch - currently in beta before its full launch on 24th May. Activision has huge hopes for the game, which it has pegged to be Blizzard's biggest launch since 2012's Diablo 3.