Acclaimed deck-building rogue-like Slay the Spire coming to PS4 next month
UPDATE: Out on Switch in June.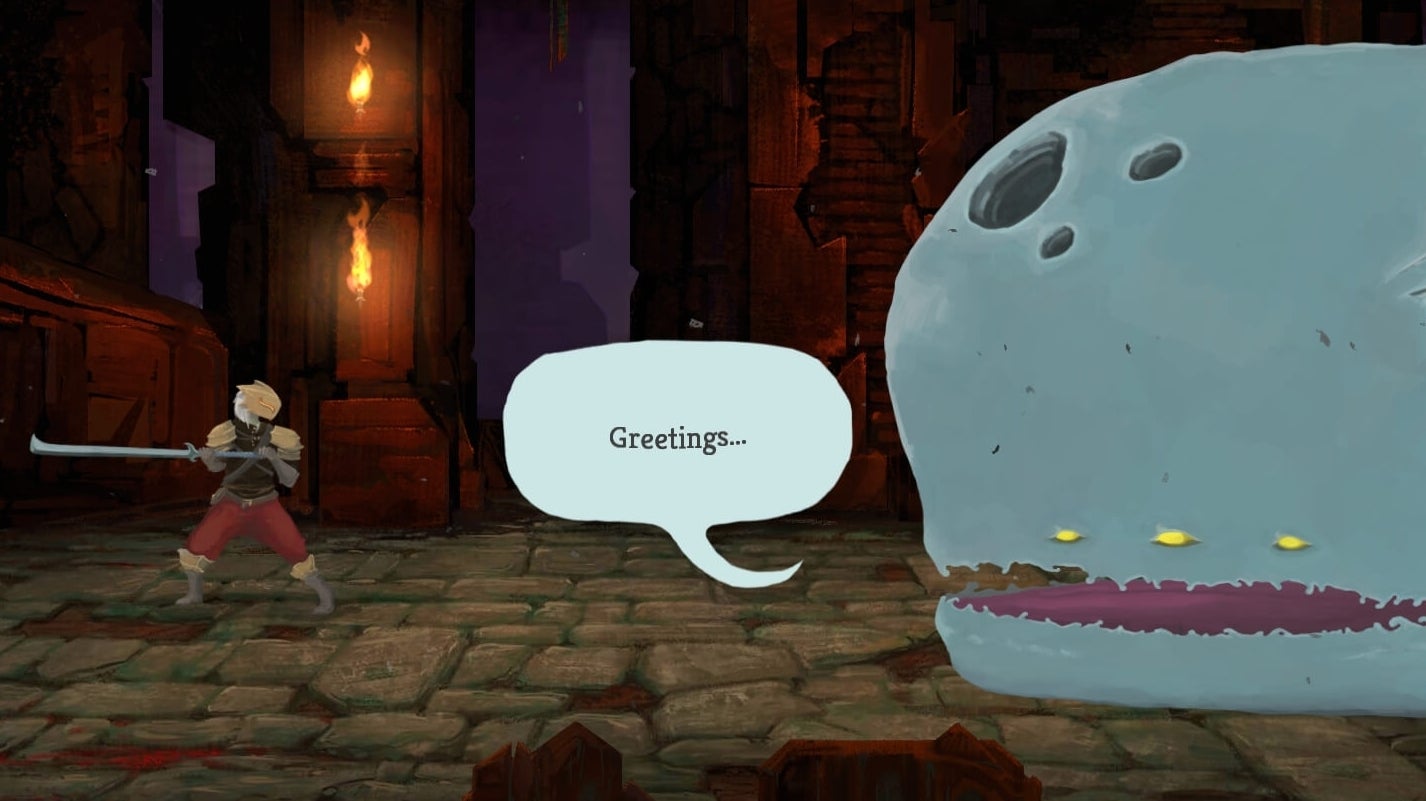 UPDATE 23/5/19: Mega Crit Games has announced that Slay the Spire, its superb rogue-like deck-building dungeon-crawler, will finally be heading to Switch on 6th June.
It's taken its time getting here, of course; Slay the Spire was originally announced for Switch last August, well ahead of other platforms, but the PS4 version still managed to pip it to the post this month, thanks to development hitches. However, all's well that ends well, and that 6th June release date, says Mega Crit, is now "locked in".
Slay the Spire will cost $24.99 USD (around £20) on Switch, and is worth every penny.
---
ORIGINAL STORY 23/4/19: Developer Mega Crit Games' superb dungeon-crawling deck-builder will be heading to PS4 on May 21st.
Slay the Spire, if you're unfamiliar, released on PC back in January, after just over a year of Steam early access. During that time - and indeed since - it's earned a legion of fans, thanks to its richly strategic, but wonderfully accessible blend of rogue-like dungeon crawling and card management.
The basic gist is that, each game, players are set the task of climbing the titular spire in a bid to reach the top and reign victorious. That involves first picking a hero (with a total of three available), and then plotting a course upward, attempting to chart the most beneficial of paths.
As paths branch, different nodes along the way might reveal treasure, a restful pitstop, a surprise event, or a merchant selling the likes of new cards, artefacts, and more. The meatiest encounters, however, are the battles against formidable creatures, with the strategic wrinkle coming from the fact that while players must select cards to attack their opponents, they also need to pre-emptively block incoming strikes - which are displayed ahead of the enemy turn.
That makes for all sorts of interesting tactical decisions, not just within battles themselves, but in how you navigate the spire, choosing the routes that might best serve your dwindling health and supplies in order to tackle the next beastly challenge.
Eurogamer's Christian Donlan was quite taken with Slay the Spire in his Recommended review, saying, "The higher you go up the spire, the deeper the pleasures that await, but even if you're a casual like me, this is gorgeous stuff, beautiful, precise and filled with dark delights."
Slay the Spire will cost £19.99 when it launches digitally on the PlayStation Store on May 21st, and Plus subscribers can get an additional 10% off, pre-ordering for £17.99.
Yet while all this is undoubtedly excellent news for PlayStation 4 owners, those looking forward to the game on Switch may be wondering where their release date announcement has gone. A Switch version of Slay the Spire was revealed ahead of other console ports, but there's been limited news since its unveiling last August. Hopefully now that word of a PS4 release has been solidified, details on other platforms will swiftly follow.