3DS firmware update adds join friends option
Included on Japanese Super Mario 3D Land cart.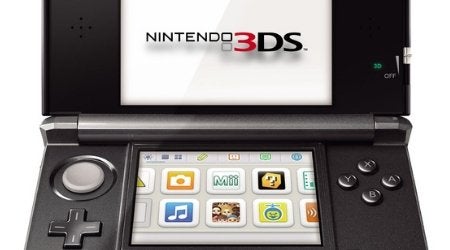 Nintendo 3DS gamers will gain the ability to join a friend's game from the system's friend list, it has emerged.
Friend list navigation has also been improved, and online friends are shuffled to the front of your list for easier viewing, according to an image spotted on NeoGAF.
The upgrade arrives on the single-player only Super Mario 3D Land game cartridge, suggesting Nintendo may update the 3DS through physical games as well as over the internet throughout the handheld's lifetime.
The above features were expected to be included in this month's wide-ranging firmware update, along with an updated eShop, messaging system and new Mii Plaza games.
The update SM3DL install is labelled 2.2.0-4J, a step up from the current 2.1.0-4J version (the final letter denotes the console's region, J standing for Japan).
No other features from the upcoming 3DS firmware update are present.
Out today in Japan, Super Mario 3D Land is released in Europe on 18th November.
We've asked Nintendo whether European copies contain the firmware change as well.