3D animated Monster Hunter: Legends of the Guild film hits Netflix in August
Dodge.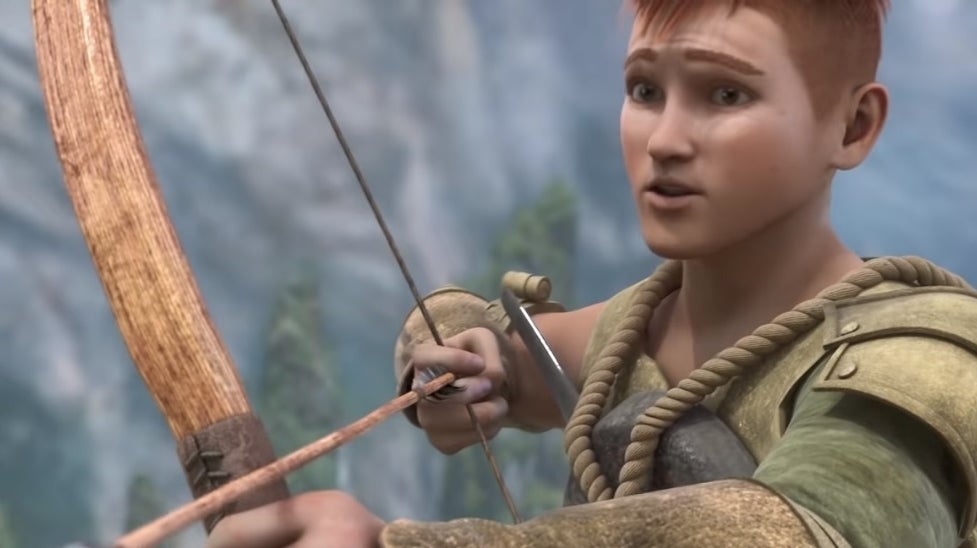 The 3D animated Monster Hunter: Legends of the Guild movie hits Netflix 12th August, Capcom has announced.
Monster Hunter: Legends of the Guild is the first 3D animated movie adaptation of Capcom's phenomenally popular Monster Hunter series. The debut trailer is below:
Production was carried out by Pure Imagination Studios, and is directed by visual effects specialist Steve Yamamoto.
Here's the official blurb:
"A young man named Aiden, who calls himself a hunter, protects his isolated village. One day, he learns that his village is threatened by an Elder Dragon, a monster cloaked in mystery. Needing to find a way to save his village, Aiden leaves his home and sets off on a journey into the unknown alongside Julius, a first-rate hunter and member of the Hunter's Guild, and his companions...
"Thus begins an original story that shines the spotlight on characters in the world of Monster Hunter who have remained in the background until now."
The protagonist of film, Aiden, is the same character as the Ace Cadet in Monster Hunter 4 and the Excitable A-Lister in Monster Hunter: World. Legends of the Guild tells his story from the time before he became a full-fledged hunter.
It can't be worse than the recent live-action Monster Hunter movie, can it?