20GB Elder Scrolls Online patch is biggest yet
Adds justice, champion systems and much more.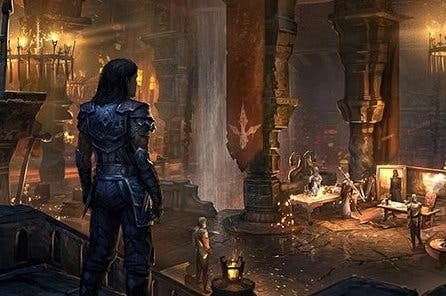 The Elder Scrolls Online has received its biggest content update to date with the launch of the 20GB-sized Patch 6.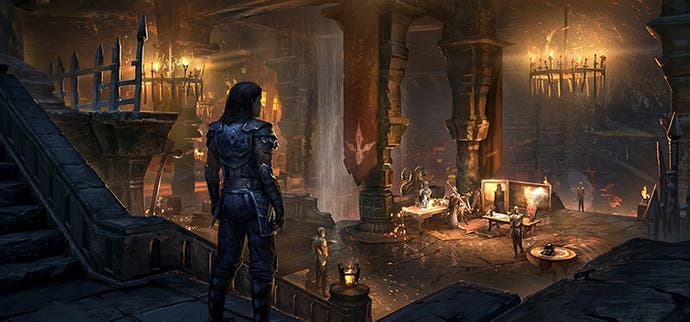 This update readies the game for its upcoming "buy to play" model, and adds a number of new systems.
TESO's gameplay has also been entirely rebalanced, to the extent that all skill and attribute points are being reset.
Top of the changelist is the new justice system, which allows you to commit criminal actions such as theft and murder. If spotted, you'll become a wanted person, but you can also bribe your way out of trouble and fence stolen items.
Meanwhile, the game's champion system now awards champion points, which can be spent on powerful passive abilities.
Improved animations, a new collections system, an updated tutorial and hundreds of fixes and improvements are all dated in the extensive patch notes available on the game's official forum.
The update also includes the upcoming Crown Store, a key part of the game's new business model, but this is currently disabled until 17th March when Tamriel Unlimited officially launches.
TESO will then drop its mandatory subscription fee, although those who continue to pay will get a monthly allowance of the new Crown currency, among other perks.
Alternatively, you will be able to buy Crowns using real-world money, and spend them on potions to boost your health, stamina, magic or experience. You'll also be able to buy aesthetic items: upgraded mounts, vanity pets, fancy costumes and the like.