15-person Criterion set to work on a non-racing game
"We still exist. We chose not to continue making NFS games. I wouldn't worry at all."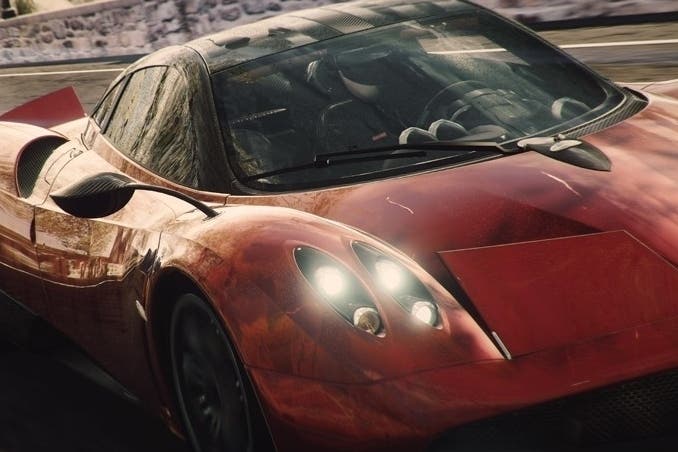 Criterion, much-loved UK developer of the Burnout series and recent Need for Speed games, has downsized to just 15 people as it moves away from the racing game genre.
The Need for Speed series is now under the charge of Swedish studio Ghost Games, which has worked on this year's entry, Need for Speed: Rivals, with the help of a large number of Criterion staff in Guildford, UK.
Alex Ward, the creative director of the EA-owned developer, revealed on Twitter that Ghost UK was formed as a result of this partnership, with he and 15 Criterion staff working from a new location on something new.
"A small team where everyone focuses on gameplay first is better than 140 people," Ward said. "We have felt this way for years."
Then, in response to reaction on Twitter: "No need to be sad. It's completely our choice and by design. Small teams do WAY more these days."
Then, referencing Criterion parent company EA: "We're fortunate to be part of a big organisation that curates and invests in new intellectual properties. It really *isn't* the evil empire."
"We still exist. We chose not to continue making NFS games. I wouldn't worry at all. NFS is in safe hands. And it's all about making great games. It's all positive."
Back in April it was revealed that Criterion had moved away from racing games. It sounds like whatever it's working on is a new IP - so no new Burnout, Road Rash or Black.
2011's Burnout Crash, a downloadable game for PlayStation Network and Xbox Live, was the last game in the series to have released. Before that 2008 saw the launch of Burnout Paradise.
Meanwhile, in recent years Criterion has made a number of Need for Speed games, including 2012's Need for Speed: Most Wanted, and 2010's superb Need for Speed: Hot Pursuit. Black, its first-person shooter, released for PlayStation 2 and Xbox in 2006.