You need a Bethesda account to play the original Doom on Nintendo Switch
UPDATE: Bethesda says login should be optional, working on a fix.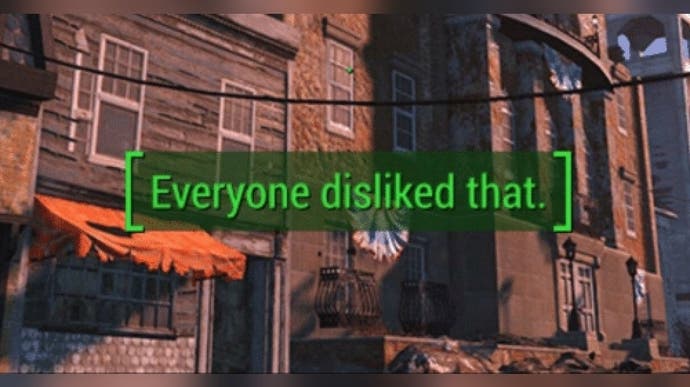 UPDATE: Bethesda has said the login requirement for the Doom classic releases should be optional and is working on a fix.
In a tweet the company said the Bethesda account login requirement was included for the Slayers Club, to reward members for playing the classic Doom games.
ORIGINAL STORY: You need a Bethesda account to play the original Doom and Doom 2 on Nintendo Switch, it has emerged.
Doom 1, 2 and 3 launched last night on Switch as part of Bethesda's QuakeCon event, and players soon found an irksome hoop to jump through before being allowed to play the 25-year-old first-person shooter classic and its sequels.
It is not the case that you need to remain connected to the internet to play Doom and Doom 2 on Switch - after this initial login you can play offline. But the requirement for an internet login at all - and a Bethesda account - has been roundly criticised online. The original Doom doesn't have any online features (you can play local multiplayer), and it doesn't appear to do anything with the internet apart from force a Bethesda login when you begin the game. It's certainly a bad first impression for those looking to get a quick nostalgia fix on the go on Nintendo's Switch.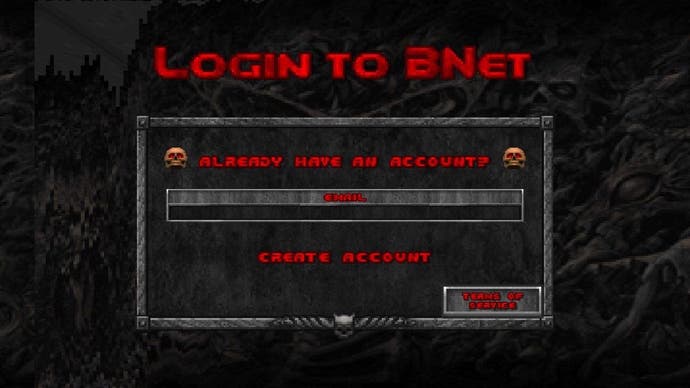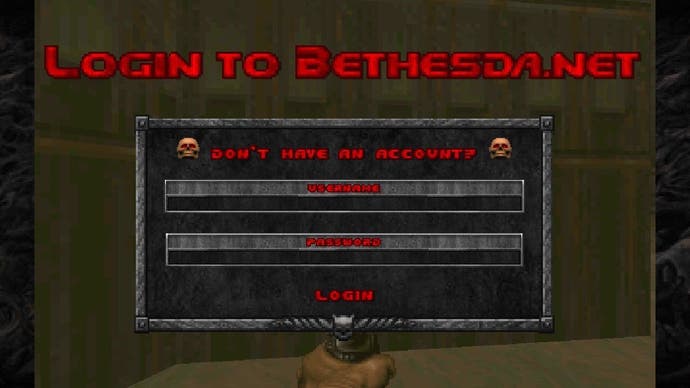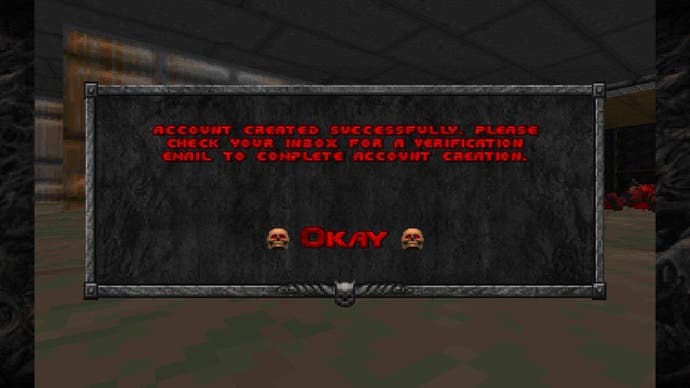 As you'd expect, the internet is having its say, and Doom's Bethesda account silliness is already a meme. People are using developer Foone's Death Generator to send up Bethesda - and some of the efforts are hilarious.
At the root of the negative reaction is the very nature of Doom itself. Doom is a single-player focused game, so online connectivity feels pointless. It's also a seminal title in video game history, so slapping a Bethesda account requirement on it feels like messing with what should not be messed with. And then, you can't help but think, what's the point? You can play Doom on pretty much anything these days, including on a toaster. This is all a bit extra, isn't it?
Perhaps Bethesda plans some live service for Doom 1 and 2 on Nintendo Switch, but the company hasn't said anything about that (we've asked for comment). The long and short of it is in 2019 if you want to play the original Doom on Nintendo Switch, you need a Bethesda account and you need to log in to the internet with it.