Yooka Laylee devs create Super Mario Maker 2 course
The impossible player.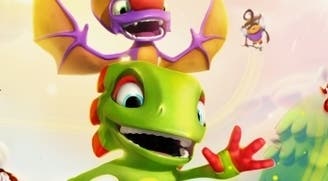 Yooka-Laylee and the Impossible Lair developer Playtonic has put together a Super Mario Maker 2 course themed around the platformer.
Titled as The Impossible Layer, this Mario level pays homage to the Impossible Lair's level-changing mechanic.
Playtonic's Yooka-Laylee follow-up launched yesterday on Nintendo Switch - and also PC, PlayStation 4 and Xbox One.
"Waterlogged versions of courses are triggered when you flood the area around a level portal in the overworld, for example," I wrote in Eurogamer's Yooka-Laylee and the Impossible Lair review, which also went live yesterday.
"Platformers routinely remix levels, of course, but the versions on offer are changed enough they could easily be their own individual levels."
In Playtonic's Super Mario Maker 2 course, you'll criss-cross back and forth between two versions of the same level layout - one during the day with water, and one at night where the water has been replaced by poison. It's a nice mechanic.
Impossible Lair represents a leap forward for Playtonic - it "tightens up its nostalgic take on platforming and turns its eyes to the future", I wrote in our review yesterday.