Yooka-Laylee and the Impossible Lair comes to PC and consoles next month
Adding to the bat-ch of October release dates.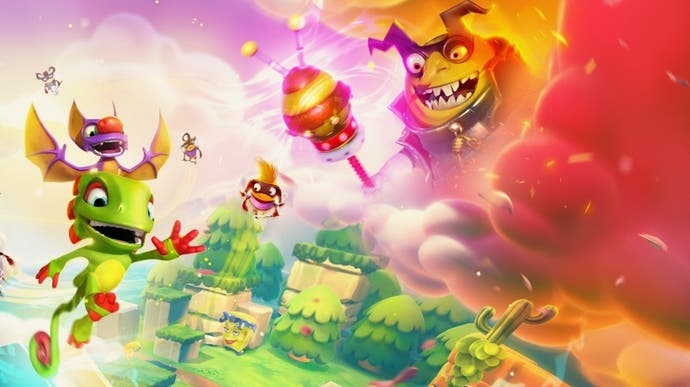 Team17 has revealed the next Yooka-Laylee adventure will launch on the 8th October.
Developed by Playtonic Games, Yooka-Laylee and the Impossible Lair will follow the duo on their mission to save members of Queen Phoebee's Royal Beettalion Guard from the evil baddie, Capital B.
Fans of the first game will recognise the returning "Tonics" feature - game-modifying potions that allow the player unlock environmental and visual effects, as well as change the way the game is played.
There are more than 60 Tonics to collect, with modifiers for super speed, infinite rolling, harder enemies, and there'll be some exclusive cosmetic Tonics as a pre-order bonus too (including ones that give Laylee and oversized head, or make the characters glow).
The game was first announced earlier this year, and we've already had a look at some of the level transforming tech Playtonic showed off during E3.
Yooka-Laylee and the Impossible Lair will release on PC, PS4, Xbox One and Nintendo Switch, and is available to pre-order right now.