Xbox One Assassin's Creed: Unity bundles announced
With/without Kinect for £399/£349.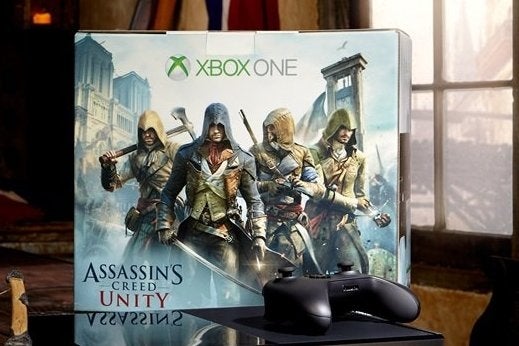 Microsoft has announced an official Assassin's Creed: Unity Xbox One bundle, available both with and without Kinect.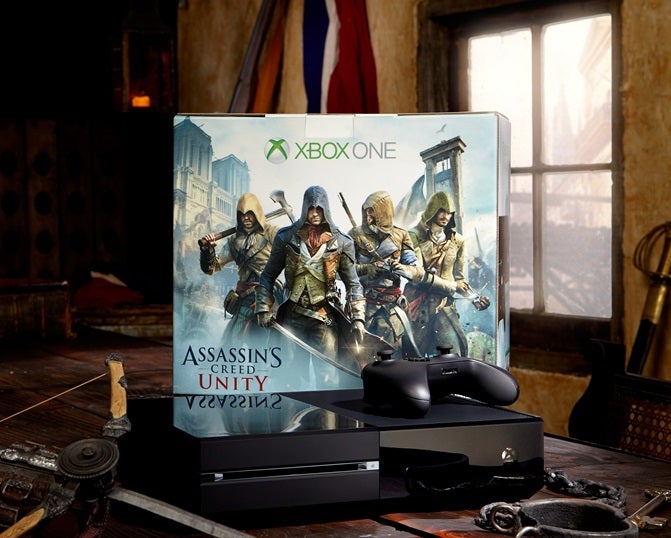 Due to go on sale in North America on Sunday, 2nd November, and Europe on 4th November, the bundle will include digital download codes for both Assassin's Creed: Unity and last year's AC4: Black Flag.
The Kinect-free bundle costs £349/$399.
The Kinect edition costs £399/$499, and Microsoft is also throwing in a copy of Dance Central Spotlight.
Also included in both SKUs are all the usual gubbins - a wireless controller, headset, and one month's subscription to Xbox Live. Oh, and it comes in a pretty box.
"This holiday we're focused on offering fans the best games, with unprecedented choice and value," babbled Microsoft exec Yusuf Mehdi. "We've lined up an incredible set of bundles to support the launch of some of the most anticipated game launches of the year.
"Over the next two months, we look forward to celebrating with fans every week as we launch new games, new bundles, and a few surprises for Xbox One."