World of Warcraft waves goodbye to a very good bear
Hear me roar.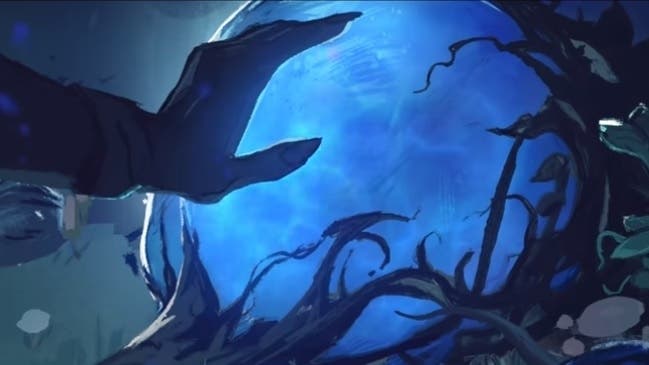 I'm going to get this out of the way right at the top here: World of Warcraft spoilers are below.
Really.
Okay, so this is an emotional moment for World of Warcraft players: the game's best bear just bit the dust.
More specifically, Ursoc, a big bear demigod who was one of the first living creatures to roam Azeroth, has died. Properly, this time. I think.
It turns out that after the Nightmare veil lifted from Ursoc during the Legion expansion, his soul hunkered down for the "long slumber". As detailed in the new video below, Ursoc's soul ended up dormant in a wildseed in Ardenweald, one of the areas in the upcoming Shadowlands expansion. There, a keeper called Ara'lon vowed to protect Ursoc's seed, feeding it with fresh anima from the grove until the time was right for the great bear's return.
But as the grove dies around him, Ara'lon is forced to decide whether to continue keeping Ursoc's soul alive, or to sacrifice his wildseed in order to save the lives of others in the forest.
Ara'lon decides to sacrifice Ursoc for the greater good. He asks for Ursoc's forgiveness as he drains the anima from his seed, leaving it to crumble in the dust. Sad times.
So that's that for poor old Ursoc. I remember him best from the Grizzly Hills: Ursoc, the Bear God quest chain, which I thoroughly enjoyed (circa 2008's Wrath of the Lich King). Here, you investigate the collapse of the world tree, Vordrassil, and end up discovering the Furbolgs had resurrected Ursoc, but the corruption from the tree has driven both them and the bear mad. You defeat Ursoc and cleanse his spirit.
That was - *grimaces* - 12 years ago. Now, ahead of the release of Shadowlands, Blizzard has done Ursoc in. World of Warcraft players are saying their goodbyes, mourning the loss of Azeroth's best bear.
Oh well! At least we still have Ursol, Ursoc's twin brother, right?