World of Warcraft universe recreated in Minecraft
Every single continent and dungeon chiseled out.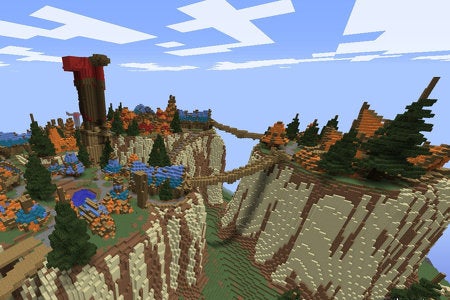 An ambitious, time-rich Minecraft player has taken it upon himself to recreate the entire World of Warcraft universe within Mojang's indie phenomenon.
Minecraft forums member Rumsey has put together some custom software to help transfer Warcraft's world map over to Minecraft, and is using a mod to circumvent the game's 128 block height limit.
He aims to complete every single continent and dungeon in the game, and has already polished off the Kalimdor region.
When he's finished, Rumsey hopes to make his creation public, and has already secured a tentative offer from Minecraft server Cursecraft.
Check out some work in progress screenshots below.