Witcher feature film planned for 2017, will begin a series
Doesn't have anything to do with CD Projekt Red.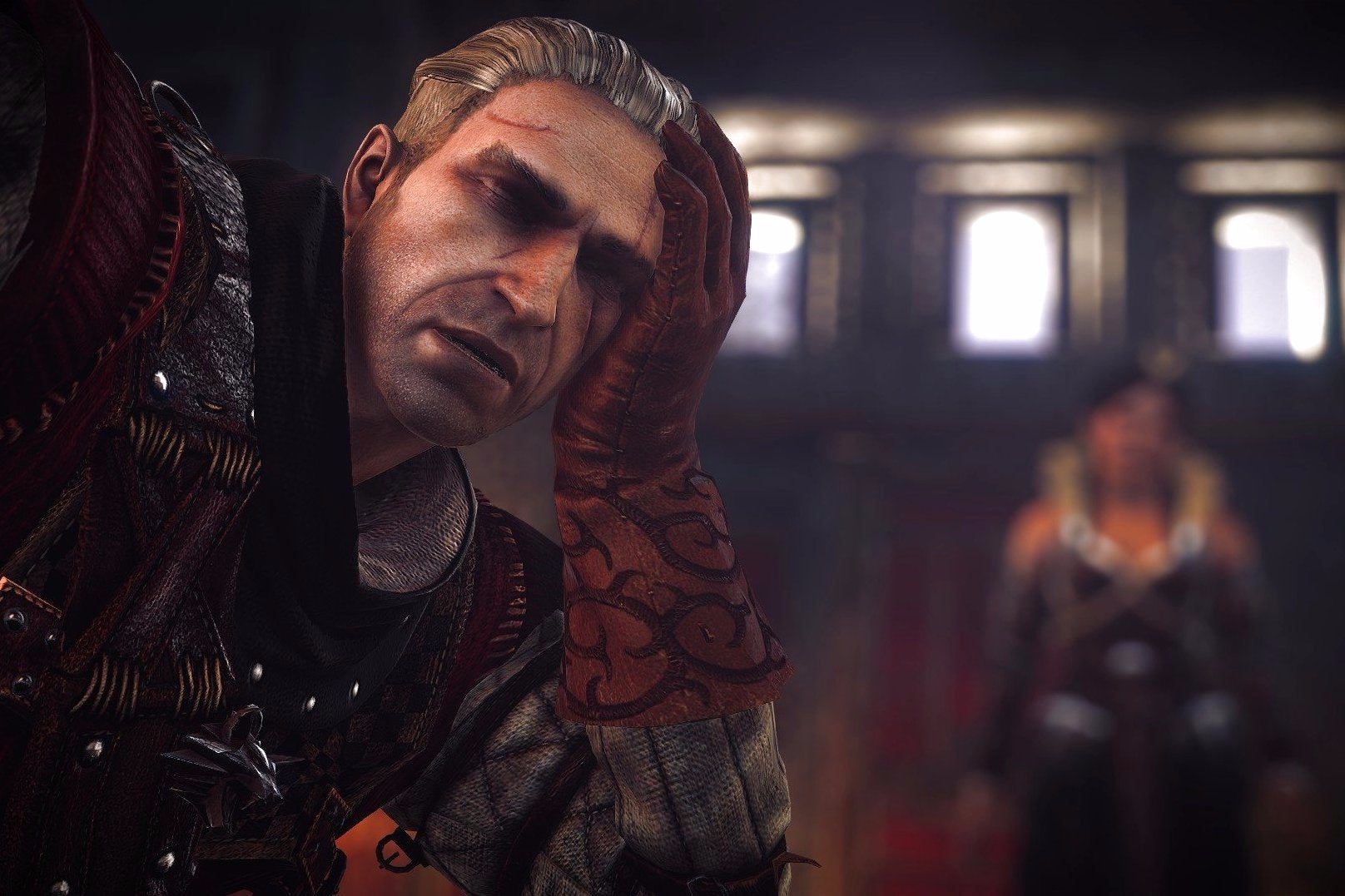 A Witcher movie, which is nothing to do with Polish game maker CD Projekt Red, now has a global release date of 2017. It will both introduce the world of the Witcher and serve as the beginning of a series to continue in film and on TV.
Specifically the film will be based on themes from the short stories The Witcher and Lesser Evil. The Witcher (1986) was the very first story written by Polish author Andrzej Sapkowski about the now famed white-haired mutant monster hunter. It follows Geralt as he takes on a contract to confront a monster risen from the double-coffin of a mother and daughter who died in childbirth several years before.
The Lesser Evil short story concerns Renfri, a cursed daughter of nobility described as a brutal Snow White. It's in Lesser Evil that Geralt earns his enduring nickname The Butcher of Blaviken (thank you Eurogamer Poland).
The film will be a full-scale feature with actors, effects 'n all. I specify because the creative force behind it is Platige Film, part of Platige Image, a company responsible for nearly all of the impressive Witcher game cinematics over the years - and they were animated. The film's director, Tomek Baginski (Oscar nominated for his film The Cathedral), directed the intro cinematic to The Witcher 2.
It is somewhat odd, then, that CD Projekt Red - the developer of the games that made The Witcher a thing outside of Poland - is not involved or mentioned by Platige at all. CD Projekt Red also happens to own the rights to The Witcher brand, which may cause issues for the film.
The first the world heard about The Witcher film was in August 2014, when Platige received some funding for its work. It subsequently took its pitch to America, looking for more money, and struck gold in the shape of the Sean Daniel production company, best known for bringing about The Mummy films (there's a new one in development, and the company is making a new Ben-Hur did you know).
Veteran writer Thania St. John, who recently wrote for TV series Grimm, will work on the script as well as the TV and film follow-ups.
That Sapkowski's Witcher is being used as inspiration for a film and television show is no surprise, particularly given the popularity of the tonally similar Game of Thrones. It's been massive in Poland for years, long before the games, long before Game of Thrones. It was even turned into a film once before in 2001 - but the film, I'm informed, was s***.