Witcher dev giving away "legendary" PC RPG free on GOG.com on Thursday
Plus: More detail on "extraordinary" Spring Conference announcement.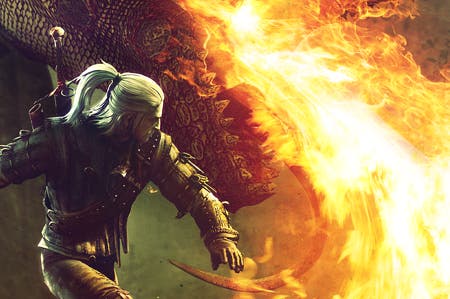 CD Projekt Red will give away a "legendary" PC RPG for free on GOG.com this Thursday, 5th April, Eurogamer can reveal.
The giveaway coincides with CD Projekt's Spring Conference, which is being streamed live at 5pm GMT (presumably 6pm BST).
Note that giveaway has nothing to do with the "extraordinary" conference announcement CD Projekt has been teasing.
CD Projekt Red head of marketing Michal Platkow-Gilewski explained to Eurogamer: "No, there will be no announcement of a new game.
"But to give you some hints and not to spoil the surprise, CD Projekt RED and GOG.com have prepared something very special for all the PC fans of The Witcher 2 Assassins of Kings, who already have the game, as well as for all those who will buy one any time in the future.
"It is something really unique," he added.
"More to come on the conference."
A free copy of The Witcher 1? What has CD Projekt got up its deer-hide sleeve?