Watch XCOM: Enemy Unknown developer failing to sell his game early
"You're going to level up in life!"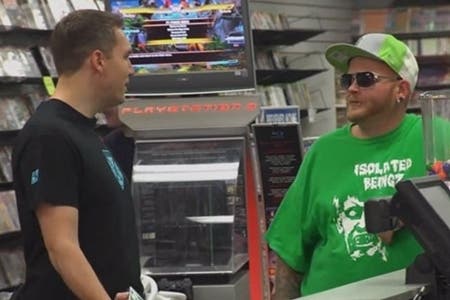 In a subversive bit of reverse psychology 2K Games has realised that the best way to sell a game is to... not sell a game.
The video below features XCOM: Enemy Unknown lead designer Jake Solomon going into a retail store (Power Gamer in Glen Burnie, Maryland to be exact) trying to sell an Xbox 360 copy of his upcoming strategy game ahead of its North American 9th October release date.
He tried all sorts of tactics, from jokingly targeting underage kids to trying to sell the game as "like chess with big guns against aliens." Nothing seemed to work.
The point is strategy games are out of vogue, which somehow makes them more appealing and unique.
Sure, it's an official promotional video and a cynic could critique it for being edited to get a point across (I wonder how many people had heard of the game and wanted to buy it, but were edited out. I also presume the store was in on it, lest Solomon would have otherwise been kicked out), but it's still a funny ad.
XCOM: Enemy Unknown is set for release in Europe on 12th October on Xbox 360, PS3 and PC.