Watch: What is FNaF world and why is it awful?
Bearly finished.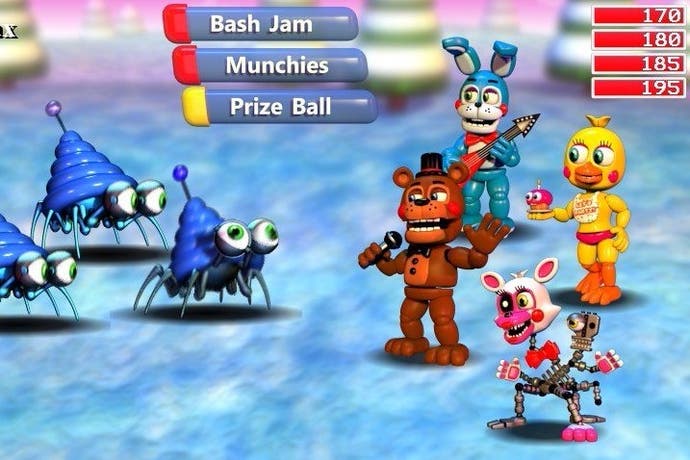 Update:
FNaF World has been removed from sale on Steam, with refunds being offered to those who bought it.
Original post:
Last week, Five Nights at Freddy's creator Scott Cawthon surprised fans by releasing RPG spin off FNaF World well in advance of its February release date.
Unfortunately, the RPG set in the Five Nights at Freddy's universe has been anything but well received, causing Cawthon - who is no stranger to accusations of rushed development - to apologise for releasing the game prematurely. Curious as to how bad it actually is, Aoife demanded I purchase FNaF world on Steam with my own money, money that could have been better spent on practically anything, even something boring like vitamin supplements or coat hangers or an egg timer, for crying out loud, and give it a go.
You can find out just what makes FNaF World so bad (and, consequently, why Aoife owes me £6.99) by watching the video below. Aoife, if you're reading this, pay up.