Watch: We made Stephen's Sausage Roll for real
Eggsential.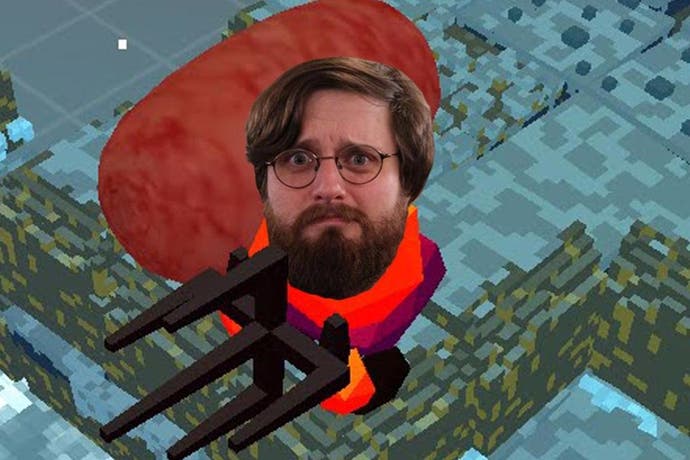 Hopefully you've seen by now, but we finally reviewed Stephen's Sausage Roll after months of (frankly delightful) pestering from Eurogamer user Neilka. It was a bittersweet moment, to be honest - the whole team has been excited about this plan after we hatched it a few weeks ago, but at the same time it's hard not to be aware of the fact we're killing the best running joke on the site in the process.
In recognition of this historic moment, I decided to mark December the 25th - henceforth to be known as Stephen's Sausage Roll Review Day - by getting in the kitchen and making a Stephen's Sausage Roll sausage roll. You can see how I got on in the video below, then find the recipe below that.
Stephen's Sausage Roll sauage roll recipe
Pastry ingredients
250g strong plain flour
250g butter
150ml cold water (roughly)
A pinch of salt
One egg (for glaze)
Filling ingredients
800g sausage meat
3 rashers of bacon, diced
Rosemary
Thyme
Salt and pepper
Method
Make rough puff pastry, using this recipe as a guide.
Combine the filling ingredients in a bowl, mix well.
Roll the pastry out into an oblong, then add the filling in a line along the long edge. Be sure to leave a gap of around 3cm between the sausage meat and the end.
Brush lightly beaten egg along the 3cm border, then fold the other long edge of the pastry over the filling and pinch the edges closed.
Egg wash the top and sides of the pastry, sprinkle over some salt and pepper, then cut into individual sausage rolls.
Bake on greaseproof paper at 180c for 30-45 minutes until brown on top and cooked through.