Watch us play new Lara Croft live from 5pm GMT
Why's Osiris us?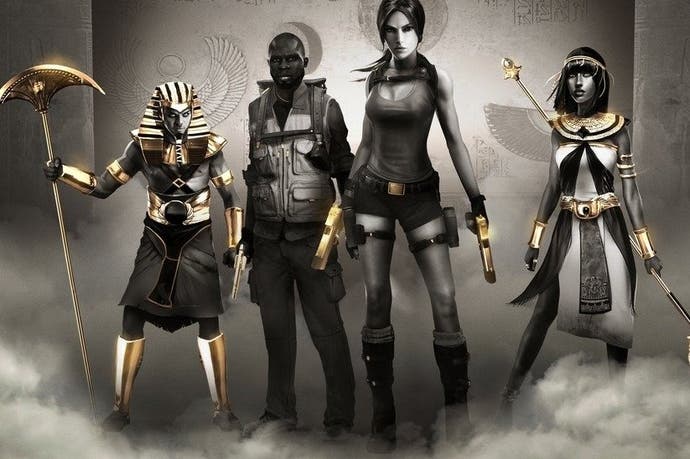 Hey guys! Who likes a good local co-op game, preferably featuring a faux-isometric perspective, many enemies to slay and shiny treasures to collect? I do! Prior to Diablo 3 coming out on console and rendering all other games in this neglected genre irrelevant in the Welsh household, my wife and I had a fondness for the admirably silly Lara Croft and the Guardian of Light, with its scattergun combat, tactile puzzles and charmingly dated, 1930s-Johnny-Weissmuller-Tarzan-movie depiction of the noble savage. So it's with a modicum of interest that I look forward to next week's sequel, Lara Croft and the Temple of Osiris, for PS4, Xbox One and Steam.
I don't have to look forward to it that long, though, because it's downloaded onto my Xbox One already and I'll be playing it online in less than an hour with Eurogamer's video vanguard, Ian Higton and Aoife Wilson. (Chris Donlan will have a review for you on Monday.) The Temple of Osiris supports up to four players, see, online and off.
Will I need to buy a second Xbox One pad? Find out in the stream below, from 5pm UK time.