Watch Introversion's Eurogamer Expo Prison Architect developer session
Penitentiary for your thoughts.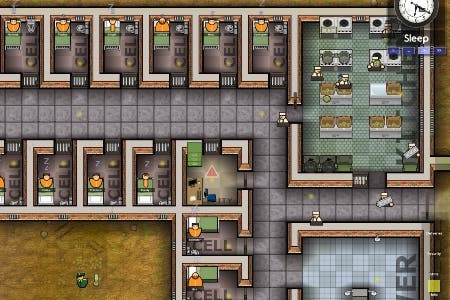 Has it really been a month since the Eurogamer Expo? Yes.
In related news, we're delighted to finally share the excellent Introversion Software developer session that took place on the Saturday and Sunday of this year's show. Developers Mark Morris and Chris Delay were speaking just days after the alpha version of the game launched and were happy to discuss their plans for the future.
They also revealed that the alpha had done $100k's worth of business in its first 72 hours. Options for prospective punters start at $30 and include higher bands like the "Digital-Immorto-Criminalise Your Face" $250 pack, which will immortalise you as an actual prisoner in the game.
Make sure to check out the Introversion blog where Chris Delay tells us the guys will be elaborating on the features talked about during the Expo presentation.
Aaaand if you enjoy the above, make sure to check out the rest of the developer sessions on our YouTube channel.