Watch: How many ex-Rare staff work at Playtonic?
Banjo A few-ie.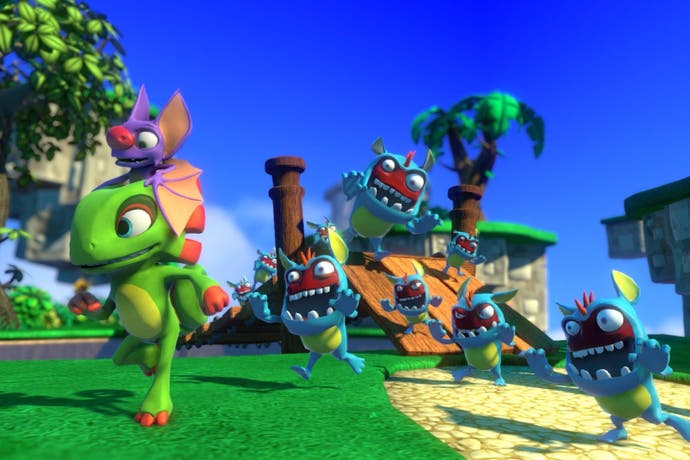 Ex-Rare developer Kevin Bayliss has joined Playtonic Games as Character Artist. Bayliss is best known for his work on Killer Instinct, Diddy Kong Racing and Perfect Dark Zero, but will now be working on Playtonic's upcoming platformer Yooka-Laylee.
At this point you may have lost track of exactly how many former Rare employees now work at Playtonic, which is perfectly understandable; there are an awful lot of them. To help clear things up a bit I've gone through all the former Rare employees now on staff at Playtonic, and figured out what their role is in on the very promising-looking Yooka-Laylee, in the video below.
I've also re-posted the video Chris made when he visited the developer last year, because it's quite lovely.