Blood and Truth first VR game to top UK physical chart
You sound like you're from Lahndaaan.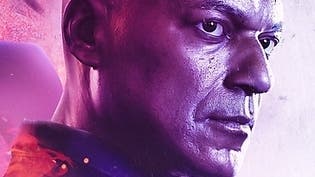 Cor blimey! Cockney gangster game Blood and Truth was the best-selling boxed game in the UK last week. It's the first time any VR game has topped the chart.
Granted, it's another quiet week in the charts - the only other new entries were Cricket '19 in sixth and the Nintendogs-esque Little Friends: Dogs and Cats in 24th.
But the PlayStation VR exclusive is a worthy winner - beating out a Champions League-fuelled FIFA 19 sales bump and second week sales of Team Sonic Racing: last week's number one, which fell to third.
Here's Eurogamer VR aficionado Ian giving it a right old go:
"Blood & Truth is a lark, a caper, a nice bit of business," Chris Donlan wrote in Eurogamer's Blood and Truth review.
"What's a bit of motion-sickness when some mug's moving in on your turf though, eh? Have an Alka-Seltzer, Princess, and get back out there before someone gives you a rap on the beezer."
The full top 10 lies below:
Blood & Truth
FIFA 19
Team Sonic Racing
Days Gone
Rooty Dooty Redempty Tooty
Cricket '19
Mario Kart 8 Deluxe
GTA5
Forza Horizon 4
Mortal Kombat 11