Viking RTS Northgard gets September release date on consoles, board game adaptation
Plus there's a free new expansion coming to PC.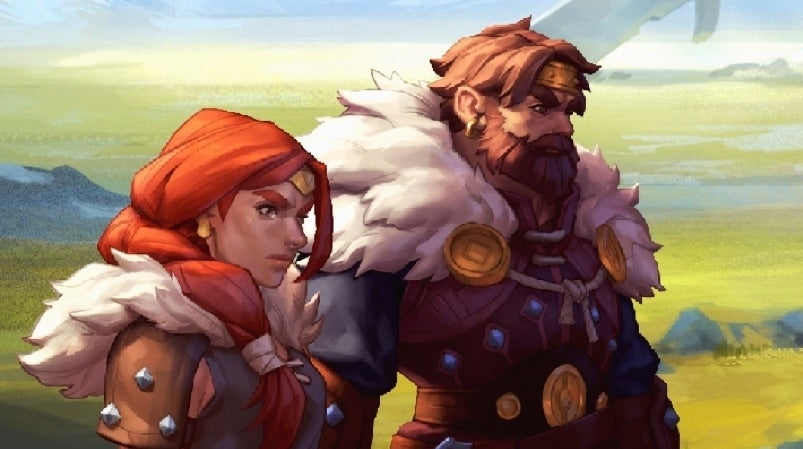 Developer Shiro Games is positively aquiver with news regarding its excellent Viking-themed real-time strategy game, Northgard. For starters, the previously announced Xbox One, PS4 and Switch editions now have a release date of 26th September, and there's a new board game adaptation on the way. Furthermore, there's a new co-op update heading to PC too.
Northgard, if it's so far managed to pass you by, plays a little like the classic Settlers series, tasking players with establishing and expanding a thriving Viking settlement - and the military might needed to protect it - through exploration, resource management, and land acquisition.
It's a brutal endeavour, however, defined by tough decisions. Land zones, for instance, which must be conquered prior to use, will only house a small number of workers and buildings. As such, you'll need to think carefully about utilising your limited workforce and restricted space if you're to assert your dominance against other clans and mythological beasts. And that's before winter rolls around, decimating food supplies and, if you're not prepared, your population.
Shiro Games' console edition of Northgard will feature the base game (with its solo campaign, online co-op, and online competitive play all present and correct), as well as its sizeable Ragnarok and Relics updates. A "completely revamped" UI is also promised, designed specifically for controllers. There's no price for the console version just yet, but the developer notes that it'll be available both digitally and physically come 26th September.
PC players needn't feel forgotten, however; Shiro has also revealed that a new free expansion will be heading to Steam in October. Known as Northgard: Conquest, this "major" update adds a new procedurally generated campaign, complementing the game's original hand-crafted story stages. According to Shiro, Conquest enables players to "cooperatively chart their way to victory", with each participant receiving "tailor-made missions and objectives, ensuring that each play-through will be radically different".
Lastly, Shiro has unveiled Northgard: Uncharted Lands, a board game for two to five players set in the Northgard universe. This, says the developer, will deliver Northgard's clans, resource gathering, village building, and strategy action in "visually striking" physical form. There's no indication of when it might arrive, but more information will no doubt follow.