Video: Watch us play MX vs. ATV: Supercross from 4.30pm GMT
You'll be Supercross if you miss it.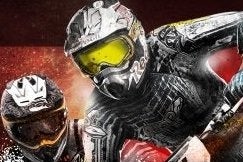 Too dirty to clean your act up? If you ain't dirty you ain't here to party, or at least so says Christina Aguilera.
Eurogamer's YouTube editor Ian Higton will be dirtying himself shortly by playing MX vs. ATV: Supercross on the Xbox 360.
He'll be showing off the career mode and customisation, anyway. Gaze downwards for precisely an hour from 4.30pm GMT to see visual proof: