Video: Resident Evil joins the survival horror revival
House of pain.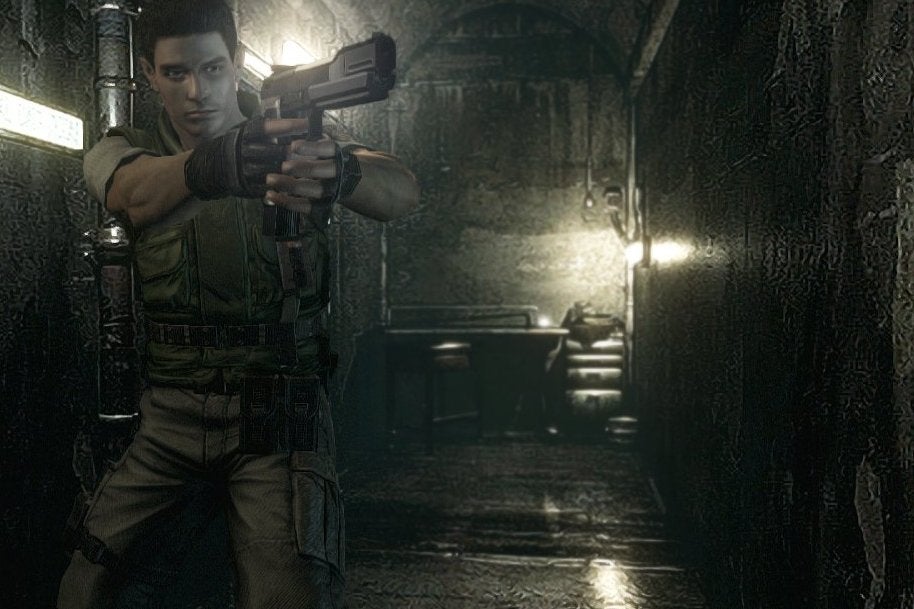 Everyone's spent so much time bemoaning the death of survival horror in recent years they've kind of lost sight of the fact that there's never been a better time for the genre. The indie resurgence as seen in the likes of Amnesia, Outlast and Slender is one thing, but it doesn't stop there: this autumn it's felt like there's been more big budget horror games than there have been first-person shooters, and even Call of Duty: Advanced Warfare - developed by the team once behind Dead Space, of course - contains a prolonged nod to the genre in one of its stand-out set-pieces.
Alien: Isolation has been flying the flag, and The Evil Within is quite possibly the best Resident Evil game there's been in nearly a decade - probably not surprising seeing as that was the last time The Evil Within director Shinji Mikami was involved in Capcom's series.
But what of poor Resident Evil, the game that popularised survival horror and has been absent from its own party this year? Capcom's keeping the fires stoked with a couple of comparatively low-key titles, though after the needless bombast of Resident Evil 6 the more muted approach is appreciated.
First there's the Resident Evil remake - or, more accurately, the port of the 2002 remake of Shinji Mikami's 1996 original. By the time this comes out early next year it might be a bit third-hand, but it's a testament to the beauty of the 2002 version that there are fewer better looking horror games out there, and it's testament to the 1996 original that so few games have topped the claustrophobic dread of exploring the mansion.
Capcom's been trying to recapture some of that magic ever since, with varying degrees of success, and perhaps the closest it's come to date has been with 2012's Resident Evil Revelations, a handheld game that eventually made its way to home consoles. Revelations 2 picks up the mantle from the original Revelations, pushing series favourite Claire Redfield into the lead role and introducing Moira Burton, daughter of Barry. Like her father she's got a tendency for chewy dialogue, and an ability to offload some brilliantly blunt swears.
She does more than that, too. Moira and Claire team up in a single-player co-op set-up that has you switching between characters - Moira's not willing to wield a gun so is armed with a torch that can illuminate environmental clues, while Claire's perfectly happy popping away at the hostile enemies that stumble and scream your way.
Resident Evil 4-style action is still very much at the heart of Revelations 2, but it's gently paced to put you in mind of the more solitary scares of the original. A playthrough of the first chapter - this is an episodic game to be released in weekly instalments, though you'll also be able to buy the whole thing as a bundle - suggests it works to a degree, but playing it alongside the remake of the original there's no doubting which is the better game.
But Revelations 2 feels like another improvement after the misjudged Resident Evil 6, and if its low-budget nature makes it feel like a stop-gap, it's at the very least a stop-gap on a journey for Capcom's series that's now heading in the right direction. Games like The Evil Within and Alien: Isolation have proven there's an appetite for high-budget horror, and perhaps it's only a matter of time before the king of the genre makes the comeback we've all been hoping for.