Video: Carmageddon: Reincarnation live stream
Streaming from 5pm BST. Win EGX London Saturday early entry tickets!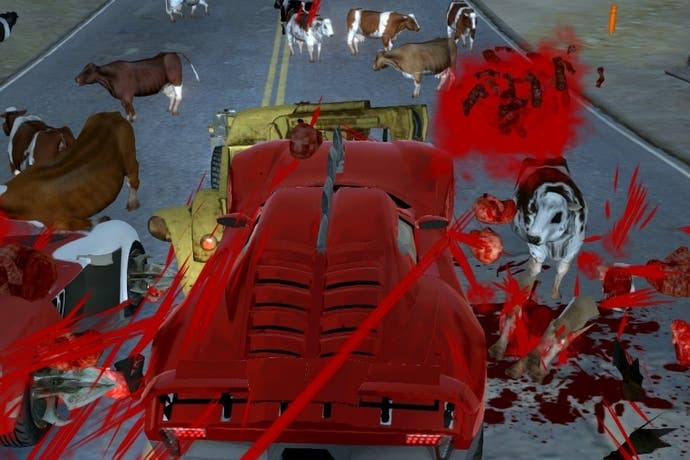 Splat! Carmageddon is back in a new game, bearing the subtitle Reincarnation, from original Isle of Wight developer Stainless Games. Funded on Kickstarter and now available on Steam Early Access, it's still in a very early pre-alpha state, but so far seems faithful to the series' tasteless renegade spirit.
"What was once forbidden fruit has become a strangely cosy nostalgia brand - but while Carmageddon may no longer be guaranteed to raise tabloid ire, that doesn't mean it's stopped being deliciously transgressive fun," wrote Dan in the Early Access review we published earlier today.
If you want to judge for yourself how faithful it is, and whether it's time yet to jump in on early access, you can watch Ian playing it from 5pm UK time today below. Ian also has a bunch of in-demand EGX London tickets to give away to viewers during the stream - to be precise, five pairs of early entry tickets for Saturday 27th Septmeber, which despite going on sale yesterday are already sold out!