Vanishing of Ethan Carter PS4 release date
UPDATE: Rebuilt PC version "a few weeks away".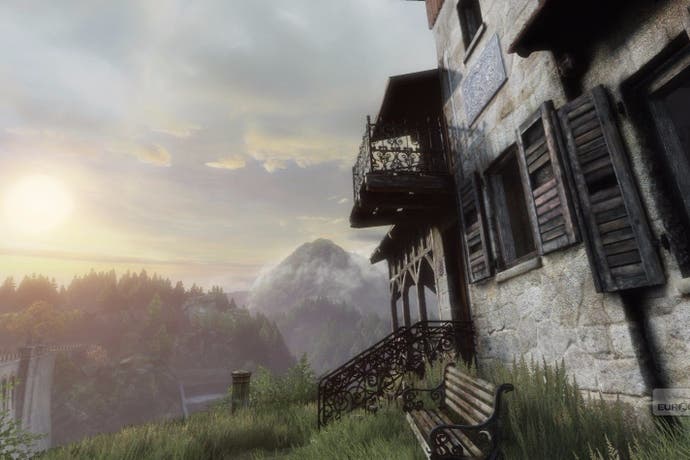 UPDATE 3PM BST: The rebuilt PC version, which incorporates Unreal Engine 4 and the changes made for PS4, is still "a few weeks away", The Astronauts' Adrian Chmielarz told me this afternoon. Remember that this is free to owners of the existing game on PC.
"The PC UE4 update is a few weeks away," Chmielarz said. "We need to make sure that PC gamers do get what is expected: proper support for different screen ratios, extended configuration options, etc."
ORIGINAL STORY 12:30PM BST: The rebuilt-not-ported PS4 version of The Vanishing of Ethan Carter will be released next week, Wednesday 15th July. It costs £13.94.
The date and price are on the game's PlayStation Network pre-order page that was spotted by Videogamer.
The PS4 version of the mystery thriller has been rebuilt in Unreal Engine 4. I spoke to the game's lead creator, Adrian Chmielarz, about it a couple of months ago. "It's not going to be identical because that's impossible," he said, "so it's going to be close to what's on PC but it just plays better - it just feels better when you play."
Incidentally this UE4 rebuild will be offered for free to owners of the existing PC game at some point in the near future. I'm trying to find out when.
The Vanishing of Ethan Carter is a murder mystery with no combat but a deep-seated sense of unease. The thrills are psychological, in other words.
Some thrills are also superficial in that it's a beautiful forested area that you spend your time exploring, picking around at your own pace and discretion. But try not to let the tourism distract you from the deeper connotations of the mystery itself, Chmielarz advised.
We Recommended The Vanishing of Ethan Carter. "Peerless mystery storytelling in an engaging, open world," our Tom Bramwell declared. "Ethan Carter is very special."