Valve offers closer look at Steam Controller
Customisable control schemes, haptic feedback, more.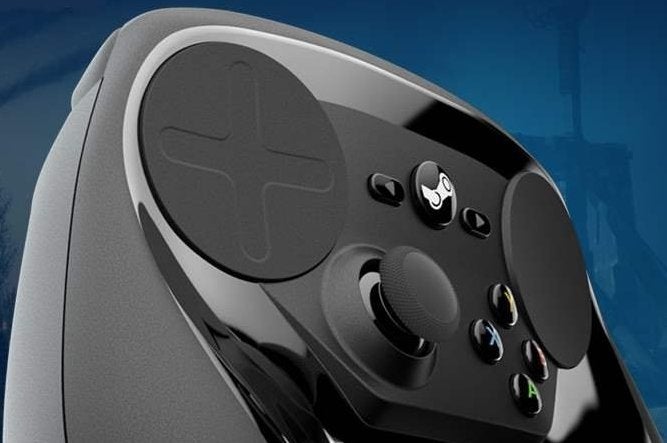 Yesterday, Valve detailed when it would launch its first wave of Steam Machines and its long-in-development £39.99 / €54.99 Steam Controller to the public.
(That would be 10th November at retail, or 16th October if you pre-order now).
Today, Valve has offered a more in-depth look at its odd-looking new peripheral, which the company boasts will solve the problem of having to choose between the precision of a mouse and comfort of a controller.
Controls can be customised on a game-by-game basis, with control schemes created by the Steam community available to download.
The front of the controller is dominated by two large circular control areas and an analogue control stick. Twin haptic feedback reactors are also included.
The controller's back features trigger buttons with both analogue pull and digital switch.
Take a look at the controller in action below: