Union Jack Xbox 360 Kinect Celebration Pack announced
Plus, the Great British Mouse. Pictures inside.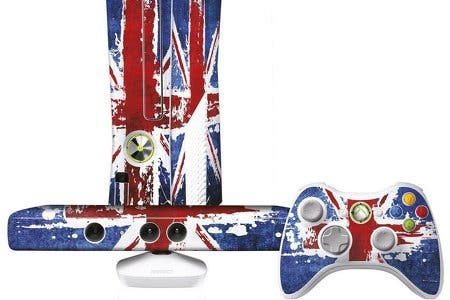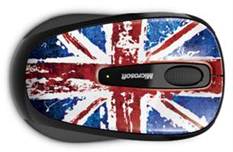 Microsoft has pressed its official stamp onto the Union Jack Xbox 360 that popped up on a shop's website last week.
The Xbox 360 Special Edition 4GB Kinect Celebration Pack is a "celebration of all things British", and launches on Friday 25th May in the UK.
The grisly details: the Celebration Pack features a special edition white Xbox 360 4GB console, Kinect Sensor, wireless controller, and, crucially, commemorative Union Jack skins to decorate your console with. On top of all that you get Kinect games Kinect Adventures and Kinect Sports, and three months Xbox Live Gold subscription. All for £249.99.
That's not all. On Thursday, 3rd May, Microsoft launches the Great British Mouse, also emblazoned with the Union Jack flag design. The Wireless Mobile Mouse 3500 is the "perfect companion for a mobile lifestyle and can be used on just about any surface". It costs £29.99.
Huzzah!