UK Modern Warfare 3 midnight launches
Oh COD, here we go again.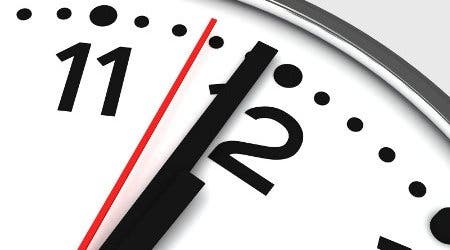 Modern Warfare 3, potentially the biggest game ever, will launch this Tuesday, 8th November.
At 00.01am on Tuesday morning - more commonly known as midnight, Monday - you'll be able to buy the game at shops across the UK.
Game and Gamestation will open 574 shops at midnight to welcome Modern Warfare 3.
The heart of Game's effort will be at HQ on Oxford Street, London. Shoppers there will have the chance of winning a Samsung telly, and will be "treated to a special delivery of the new release in a style never before seen at Game". Will it be better than a tank driving down Oxford Street - the stunt Game used for Battlefield 3?
You can also have your picture taken in front of a green screen, then your image digitally cut out and placed in key art from the game.
HMV, meanwhile, will open 150 shops at midnight to sell Modern Warfare 3, Eurogamer was told. This will include HMV on Oxford Street, HMV Trocadero Piccadilly Circus and other key outlets around the country.
If there are any other UK shops you know opening at midnight for Modern Warfare 3, please let us know.
In North America, where everything's bigger, GameStop plans to open 4400 shops at midnight to sell Modern Warfare 3. That makes even Walmart's 2700 midnight openings for MW3 look skimpy.
Nevertheless, our European time-zone means we'll play Modern Warfare 3 first.
But remember, if you find yourself the proud owner of a copy of Modern Warfare 3 on Xbox 360 before launch, don't play it - your Xbox Live account could be banned.