Children's commissioner calls on UK government to regulate loot boxes under the Gambling Act
Following new report highlighting children's concerns about their in-game spending.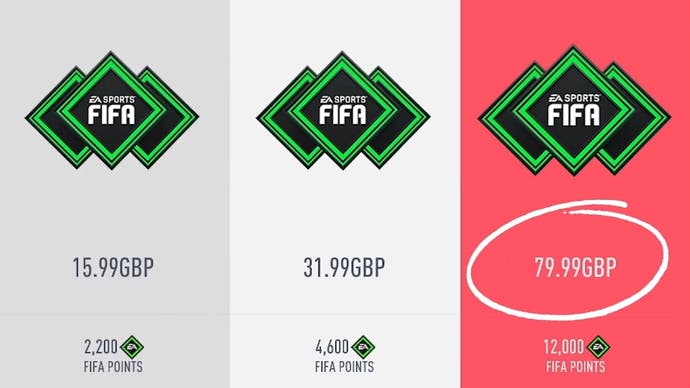 The children's commissioner for England has called for tighter laws around gambling and gaming to protect children worried about how much time and money they're spending in online games - and has called on the Government to regulate loot boxes as gambling.
A report published today, titled Gaming the System, researched the effects of gaming on young people. It found that, while there are a number of positives with online gaming (particularly highlighting the social aspect), there are some serious concerns around peer-pressure, time and money spent gaming online.
The children interviewed in the study (aged between 10 and 16) recognised some of the issues with their gaming habits, including a 16 year-old FIFA player who specifically said loot boxes were like gambling: "you could lose your money and not get anyone good, or get someone really good."
One 10 year-old Fortnite player was worried others would think she's "trash" for using a default skin, a marketing tactic condemned by children's commissioner Anne Longfield, who highlighted how kids are "open to exploitation by games companies who play on their need to keep up with friends and to advance to further stages of a game".
"With 93 per cent of children in the UK playing video games, it is vital that the enjoyment they get comes with tighter rules that protect them from straying into gambling," she said.
"Children have told us they worry they are gambling when they buy loot boxes, and it's clear some children are spending hundreds of pounds chasing their losses. I want the Government to classify loot boxes in games like FIFA as a form of gambling. A maximum daily spend limit for children would also be reassuring for parents and children themselves."
Other recommendations from the children's commissioner following the report include suggesting all games should include a feature to allow players to track their spending.
It's also been proposed that online games "should be subject to a legally enforceable age-rating system, just as physical games are," and have additional warnings showing these games contain in-game spending.
On top of all this, the commissioner recommends online games becoming a focus of "digital citizenship" lessons in schools. "Teachers involved in the delivery of these lessons should be familiar with how key online games that are popular with children work."
Essentially, the recommendations seem to highlight the importance of kids, parents, and even larger companies understanding how large the role of online gaming can be in young people's lives, and how despite this things like loot boxes are still largely unchecked in the UK.
The UK games industry trade body, UKIE, already runs workshops and schemes in schools across the country to better inform children and parents about the benefits and the dangers of online gaming, and told Eurogamer it welcomes more research in the area "to promote these messages and encourage digital literacy across all age groups".
"The report shows how important online play is to [children's] lives and how games bring children together, spark creativity and equip them with vital skills for a digital age," said Dr. Jo Twist OBE, CEO of UKIE. "We recognise the need to educate players, parents and carers about safe and sensible play habits and for the industry to take an appropriate role in doing so."
In response to the report, a government spokesperson told The Guardian: "Video games can be enjoyed by children safely as part of a healthy lifestyle and we encourage parents to use built-in controls to set spending and time limits.
"But we are clear children must always be protected from harm and we will carefully consider the concerns raised in this report in relation to excessive or gambling-like behaviour."
Of the games looked into for the report, some of the biggest concerns regarding gambling were for titles like FIFA, which has come under fire before for it's pay-to-win mechanics. All of this follows a recent recommendation from the Department for Digital, Culture, Media & Sport Committee, which also sought to advise the Government to start regulating loot boxes under the Gambling Act.
With these sorts of reports being taken more seriously by governments around the world, how long will it be until the UK takes up these recommendations and follows in the footsteps of countries like Belgium and the Netherlands?