Trine 4 gets October release date on Xbox One, PS4, Switch, and PC
Trine Ultimate Collection arrives same day.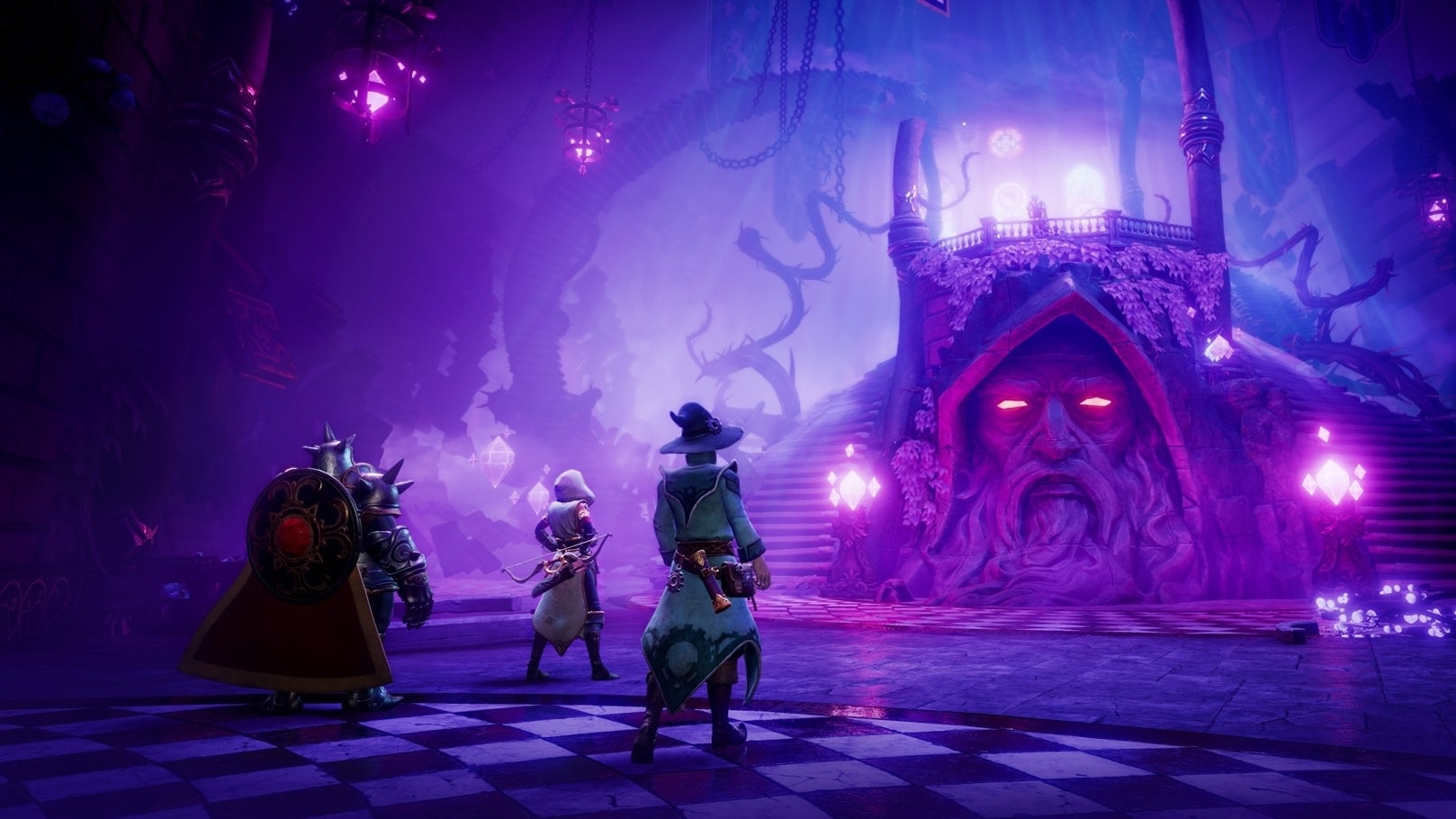 Trine 4: The Nightmare Prince, the latest instalment in developer Frozenbyte's enjoyable co-operative puzzle-platform series, finally has a release date; it'll be heading to PC, Switch, Xbox One, and PlayStation 4 on 8th October.
Trine 4 reunites the series' regular crew of adventurers - that's the wizard Amadeus, Pontius the knight, and Zoya the thief - as they embark on a quest to find Prince Selius, "whose intensely dark nightmares have begun to slip into reality and wreak havoc on the waking world".
What follows is a bout of physics-based platform-puzzling that returns to the series' 2.5D roots, rather than reprising Trine 3's foray into full 3D. Frozenbyte also promises new skills to unlock, a "completely revamped" combat system, new enemies and bosses, and, for the first time in the series, four-player co-op, available both locally and online.
Additionally, 8th October will see the arrival of Frozenbyte's Trine: The Ultimate Collection on PS4, Xbox One, Switch, and PC. This, as you might well imagine, bundles together all four games in the series - Trine Enchanted Edition, Trine 2: Complete Story, Trine 3: The Artifacts of Power, and Trine 4: The Nightmare Prince - and is available in both physical and digital forms.
Those that opt for the physical version will receive, alongside all four games, download codes for the Trine series original soundtrack and digital art book, plus a physical Trine 4 world map. The physical edition of Trine 4 will also include the same world map at retail.
Furthermore, anyone that pre-orders either title will receive a bonus in-game level starring Toby the dog from Frozenbyte's Nine Parchments.
Trine 4: The Nightmare Prince will cost $29.99 USD (around £25) when it launches on 8th October, while Trine: The Ultimate Collection will be priced at $49.99 USD (around £40).