Trials Evolution DLC Origin of Pain announced for Xbox 360
Series returning to PC in Trials Evolution: Gold Edition.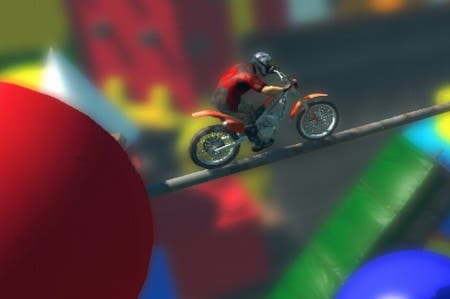 Xbox Live Arcade success Trials Evolution is to be expanded with its first DLC pack, Origin of Pain, publisher Ubisoft has announced.
The add-on is set to hit the Xbox Live Marketplace this autumn, priced 400 Microsoft Points (£3.40).
Origin of Pain will offer 36 new tracks, additional skill games and tournaments, a new BMX bike and "tons" of new course editor objects.
Ubisoft also announced a PC version of Trials Evolution. Named the Gold Edition, it will include the original Trials HD game, too.
All of the standard features will remain intact on PC - leaderboards, online multiplayer and user-made content. Altogether, over 120 tracks will be included.