Travis Strikes Again: No More Heroes coming to PS4 and PC in October
Touchdown.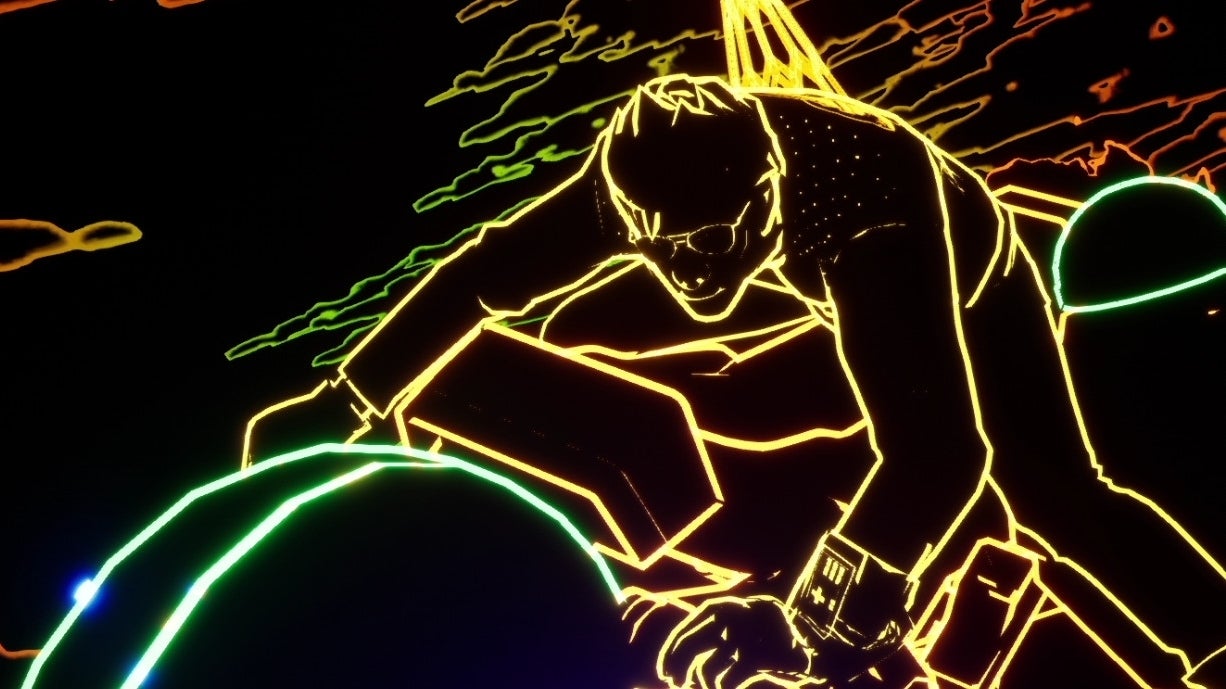 Travis Strikes Again, Grasshopper's previously Switch-exclusive No More Heroes spin-off, will be unsheathing its Beam Katana and swaggering onto PS4 and Steam on 17th October.
Travis Strikes Again: No More Heroes, for the benefit of those unfamiliar, ditches the third-person action of previous No More Heroes titles in favour of a top-down arcade romp that melds the series' entertaining lightsaber-style hack-and-slash combat with a variety of disparate mini-game-like stages, very loosely inspired by arcade games of yore.
Eurogamer's Martin Robinson was not, it would be fair to say, a fan of Travis Strikes Again when review time came around earlier this year, calling the Switch version a "banal bore of a game...so mired in self-reference it feels like Suda is wanking into the void".
Personally, as someone with a fondness for designer Suda 51's unfettered anything-goes shtick, I had a pretty good time with Travis Strikes Again's unquestionably brainless arcade action, despite its rough spots, so it's possible your mileage may vary. But then I did pick it up half price in the Switch sale, which might have helped.
Travis Strikes Again: No More Heroes arrives on PlayStation 4 and PC in the form of the Complete Edition, which, as you might well imagine, bundles together the core game and its two post-launch DLC offerings, Black Dandelion and Bubblegum Fatale. These add Shinobu Jacobs and Badgirl as playable characters to the main campaign, alongside a new selection of t-shirts for Travis to don and display while rampaging through his adventure.
Travis Strikes Again: No More Heroes Complete Edition will cost around £30 when it comes to PS4 and PC this September, and there's currently 10% off pre-purchases on Steam.