Toukiden: The Age of Demons is coming to Europe
It's the Dynasty Warriors dev's boss-hunting Vita-exclusive.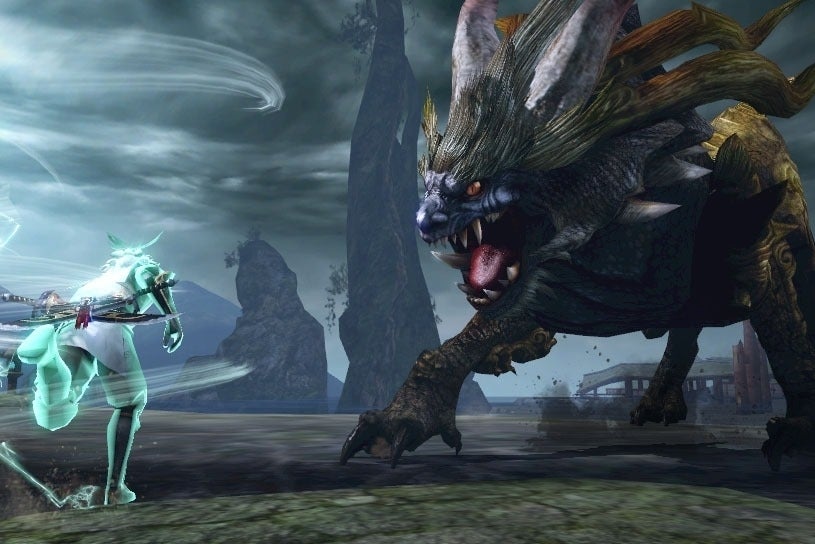 Dynasty Warriors developer Omega Force is bringing its monster hunting Vita-exclusive Toukiden: The Age of Demons to Europe on 14th February 2014, publisher Tecmo Koei has announced.
Toukiden: The Age of Demons was a big deal in Japan where it sold 122,794 in its opening week in June, according to Japanese sales tracking company Media Create. That's more than Super Mario 3D World sold during its launch this week on Japanese shores. Toukiden went on to shift 420,000 units. Not bad for a new IP on Vita.
The game is about a group of warriors called Slayers who protect the ancient Japanese landscape from oni. Like Monster Hunter before it, the plot sounds pretty bare bones, but you get to customise your character - along with their weapons and armour - and fight giant beasts in groups.
Pre-orders for Toukiden: The Age of Demons through PSN will receive the Mitama of Momotaro, a warrior's soul that will strengthen the player's skill, along the cat ears armour. Because apparently cat ears protect your head somehow (maybe they're enchanted?). There will also be a couple of pre-order DLC packs: one that includes the Mitama of Niijima Yae and a fox mask, and another that adds two extra missions. These will be available through Game, Amazon and certain independent retailers.