Torchlight Frontiers delayed into 2020
"It's plugging along and it's getting better every day."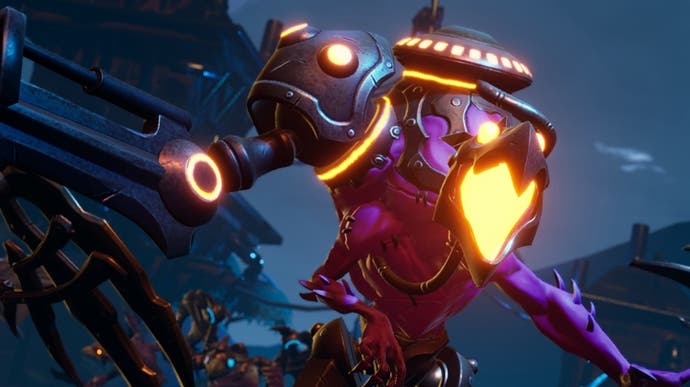 Back at the tail-end of 2018, and nine months after it shut down Torchlight developer Runic Games, publisher Perfect World Entertainment announced that a new game in the series, the free-to-play Torchlight Frontiers, was on the way and due to arrive at some point this year. You'll need to keep your waiting hat on, however, as that release has now been delayed into 2020.
Torchlight Frontiers, if you're wondering, is being developed by Echtra Games, the studio established by Runic Games co-founder Max Schaefer in 2016. It unfolds in the same universe as its predecessors, but sets itself apart from previous games by shifting the series' hack-and-slash dungeon crawling to a "shared, persistent and dynamically generated world". You can see a smattering of that in the early gameplay trailer below.
Although Torchlight Frontiers was originally expected to release this year - and its official website still proclaims as much - Schaefer has now confirmed in an interview with PC Gamer that the studio has revised its plans and is aiming to launch the game in 2020.
As for why, Schaefer merely noted that the team "don't really have specific things to say. We're doing some changes to the game right now that is kind of hard to pin down. We don't really have better information to give yet. So that's kind of why we've been waiting. But obviously it's not going to make it right away."
According to Schaefer, Torchlight Frontiers, which has been available to the community in closed alpha form since last November, is "plugging along and it's getting better every day. And we're really excited about it. It's just we're kind of waiting for the right time to like, come out with another big news dump about what's going on."
Those curious to see how work on Torchlight Frontiers has progressed so far can take a look at the various developer video updates posted to Echtra Games' YouTube channel.