Nine months after Runic was shut down, a new developer is making the next Torchlight game
Brave Frontiers.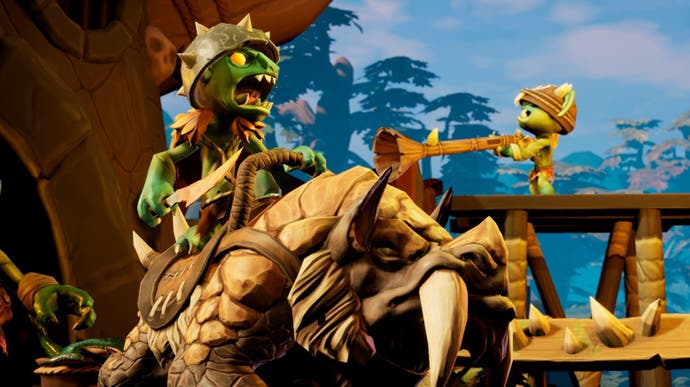 Nine months after it shut down Torchlight and Hob developer Runic Games, Chinese free-to-play publisher Perfect World Entertainment has a new game in the series developed by a new studio.
Torchlight Frontiers is developed by Echtra Games, which was founded in early 2016 by Runic Games co-founder Max Schaefer. Frontiers is set in the same universe as the previous Torchlight games, but, based on the announcement trailer below, it has a different vibe.
According to Schaefer, Frontiers is a "shared world" game. "Torchlight Frontiers will be a living, breathing universe that will still feel uniquely Torchlight, while we add our own creative spin to the game," he said.
You team up with friends and "devoted pets" to defeat enemies and explore ruins and dungeons. Here's the official blurb:
"Torchlight Frontiers combines the heart of the beloved Torchlight series with a shared, persistent and dynamically generated world. In true Torchlight style, players will team up with friends and devoted pets to hack and slack their way through a vibrant world, discover ancient ruins of lost civilisations and brave dungeons filled with riches and dangerous creatures. Additional details about Torchlight Frontiers will be revealed at a later date."
Torchlight Frontiers is due out on PC, PlayStation 4 and Xbox One in 2019.