Tokyo 42 looks like a delightful blend of GTA, Hitman and Katamari Damacy
Published by Frozen Synapse dev Mode 7.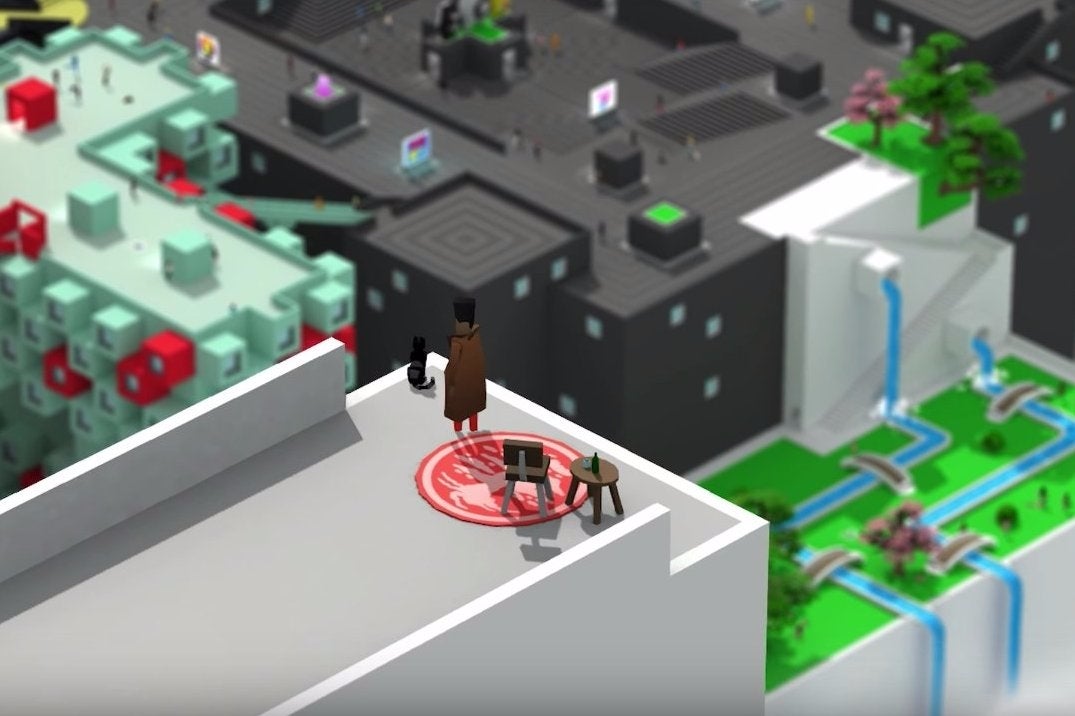 Frozen Synapse developer Mode 7 has revealed its first game as a publisher with SMAC Games' isometric action affair Tokyo 42.
Due in 2017, Tokyo 42 looks to combine the open-world mayhem of the first Grand Theft Auto with Hitman's stealth and the cutesy Japanese aesthetic of something like Katamari Damacy.
Like Hitman, costume changes will play a big role in this game about a freelance assassin. It even lets you rotate the camera so you can manage the optimum viewing angle as you blend in with the crowd before opening fire in the bustling metropolis.
Tokyo 42 will contain both a single-player campaign along with competitive multiplayer options.
"When I first saw this computer game it made me feel a strong feeling inside my pancreas," said Mode 7 co-founder Paul Kilduff-Taylor. "After I recovered, we decided to work with SMAC closely on it to help them achieve their astonishingly ambitious vision."
"This game is genuinely wonderful. It reminds me of some Amiga and DOS-era classics while still somehow being modern and stylish. I cannot wait for everyone to play it and tell me how clever I was to sign it."
Check out Tokyo 42's open-world shenanigans in its debut trailer below.