Watch 12 minutes of Tokyo 42's stylish stealth action
Frozen Synapse dev shows off its first title as publisher.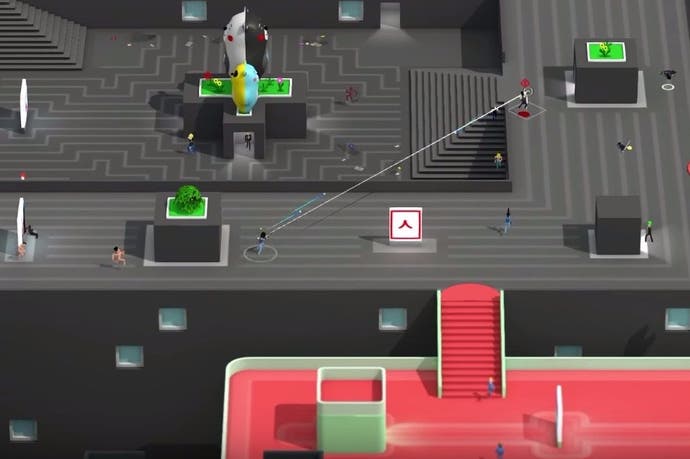 Earlier this year Frozen Synapse developer Mode 7 revealed its first game as a publisher with SMAC Games' isometric action-stealth-platformer Tokyo 42. Now we have a 12-minute video of Mode 7 co-founder Paul Kilduff-Taylor walking us through the game's alpha demo.
This early build essentially shows off the game's tutorial, so we see a lot of the basic mechanics and how one can blend in with the crowd in multiplayer before assassinating their hidden opponent.
As far as the single-player stuff goes, Tokyo 42 will allow players multiple options as to how to approach a mission. They can sneak around guards, go all Hotline Miami on them turning the game into an isometric shooter, or take the Mirror's Edge-esque parkour approach of running along rooftops and weaving between bullets.
"Tokyo 42 is as astonishing as a chaffinch on a motorbike and we think that, even in this incredibly early form, all so-called human beings should cower before the din of its erumpent majesty," said Kilduff-Taylor.
Tokyo 42 is due in Q1 2017, though specific platforms have yet to be announced. Based on the mouse cursor in this demo, we're pretty sure PC at least is a solid bet.