Toki Tori 2 flutters onto Wii U in native 1080p
Avian adventure hawked onto new Nintendo hardware.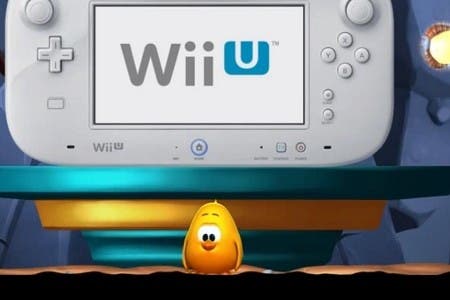 Side-scrolling platformer Toki Tori 2 will feather its nest with a Wii U release, developer Two Tribes has announced.
The Wii U version will offer native 1080p support and Off-TV Play, allowing you to continue gaming with the TV switched off or elsewhere in the house. No need for toilet magazines.
Toki Tori 2 was previously announced for launch on Steam and iOS, but no release date has yet been revealed.
One interesting Wii U-specific feature will allow players to snap screenshots of creatures and objects using the GamePad. These are then added to an in-game encyclopaedia, named (wait for it) the Tokidex.
The original Toki Tori first launched on Game Boy Color. It later flew onto WiiWare and the 3DS Virtual Console, as well as PC, Mac and mobile platforms.
A freshly-laid teaser trailer for Toki Tori 2 lies below.