This year's Assassin's Creed game will feature a new character, setting
As AC3 sails past 12 million copies.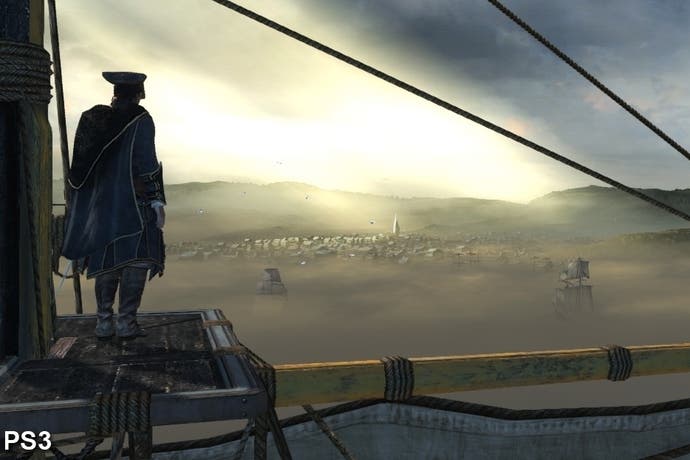 This year's Assassin's Creed game will feature an all-new setting and main character, publisher Ubisoft has announced.
The title is set to launch sometime in the coming financial year - which could mean any time until March 2014, but will almost certainly be this November. No launch platforms were mentioned.
It will be the fifth new Assassin's Creed game in as many years, and the sixth main release overall.
Ubisoft made the announcement today during its quarterly financial call to investors, Polygon reported, where company boss Yves Guillemot also revealed that sales for Assassin's Creed 3 had now passed the 12 million mark.
"We are delighted and proud to announce today that in financial year '14, we will introduce an all-new Assassin's Creed hero, within an all new team and time period," Guillemot said. "We expect it to be another major leap forward for the franchise."
"It is the benefit of multiple teams working on multiple chapters of the product, each getting several years to make their versions of an Assassin's Creed game."
Assassin's Creed 3 creative director Alex Hutchinson told Eurogamer last year that, after an initial scramble to turn the series into an annual franchise, teams were now getting more time to create each chapter:
"I think we're doing better at it now just because we've had more time to plan," he explained. "All the games are getting more time, more than perhaps they have done in the past."
Last year's Assassin's Creed game moved the action to colonial America, and a tale spanning the Revolutionary War. It's due to be expanded this month in The Tyranny of King Washington, a three-part DLC storyline that begins a monthly release schedule on 19th February.